Imagine this: You're strolling hand-in-hand with your new spouse down a cobbled street in Italy. The scent of freshly made pasta and baked bread fills the air, and you're on your way to a hands-on cooking class to learn the secrets of authentic Italian cuisine. Or perhaps you're navigating the colorful, bustling markets of Bangkok, tasting mouthwatering street food, and immersing yourself in a culinary culture that's unlike anything you've ever experienced. This isn't just a dream—it could be your honeymoon, all thanks to your culinary honeymoon registry.
In this guide, we'll help you explore the world's culinary hotspots—those places where food isn't just a necessity but an art form, a cultural touchstone, and a sensory delight. From the sushi bars of Tokyo to the teahouses of Istanbul, we'll show you how to create a honeymoon registry that isn't just about places, but about experiences. So, tie on your apron, grab your tasting spoon, and let's dig in.
What is a Culinary Honeymoon Registry?
First things first: what exactly is a culinary honeymoon registry? In the simplest terms, it's a personalized travel plan that prioritizes gastronomic adventures. It's not just about visiting destinations, but about immersing in the local food culture, tasting regional specialties, learning to cook traditional dishes, and meeting the people who make the culinary magic happen.
A culinary honeymoon registry is perfect for couples who love to explore different cuisines, who enjoy cooking together, or who simply want to try something different from the usual tourist routine. It's an opportunity to make memories that will last a lifetime, and to bring home new recipes and cooking skills that you can enjoy long after the honeymoon is over. Now, let's embark on a global gastronomic journey that will tantalize your taste buds and warm your hearts.
Asia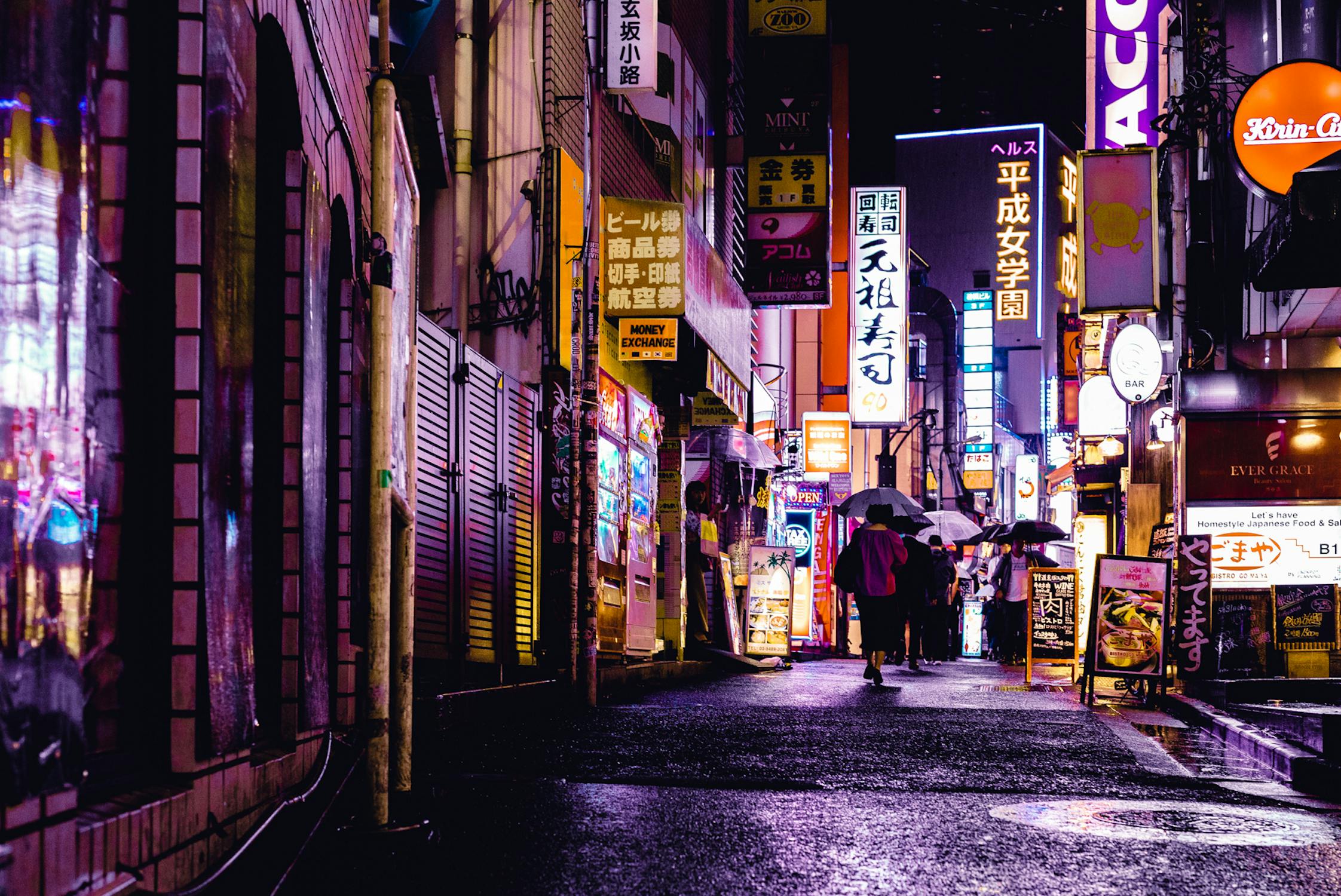 Tokyo, Japan
Japan's bustling capital, Tokyo, boasts more Michelin-starred restaurants than any other city in the world. It's a haven for food-loving couples, with a dazzling array of culinary experiences to discover.
Unique Experience: How about a sushi-making class with a professional sushi chef? You'll learn how to select the freshest fish, prepare sushi rice to perfection, and master the art of sushi roll assembly. This isn't just a cooking class—it's a cultural immersion that you can't find elsewhere.
Fun Fact: Did you know that the world's most expensive sushi is found in Tokyo? The sushi at Sukiyabashi Jiro can cost up to $300 per person for a 20-piece set. Jiro Ono, the restaurant's owner, has been dubbed the greatest sushi craftsman in the world.
Couples' Activity: Visit the famed Tsukiji Fish Market. While the wholesale market has moved to a new location, the old market area is still teeming with food stalls and sushi restaurants. Try your hand at a morning sushi breakfast—a Tokyo tradition.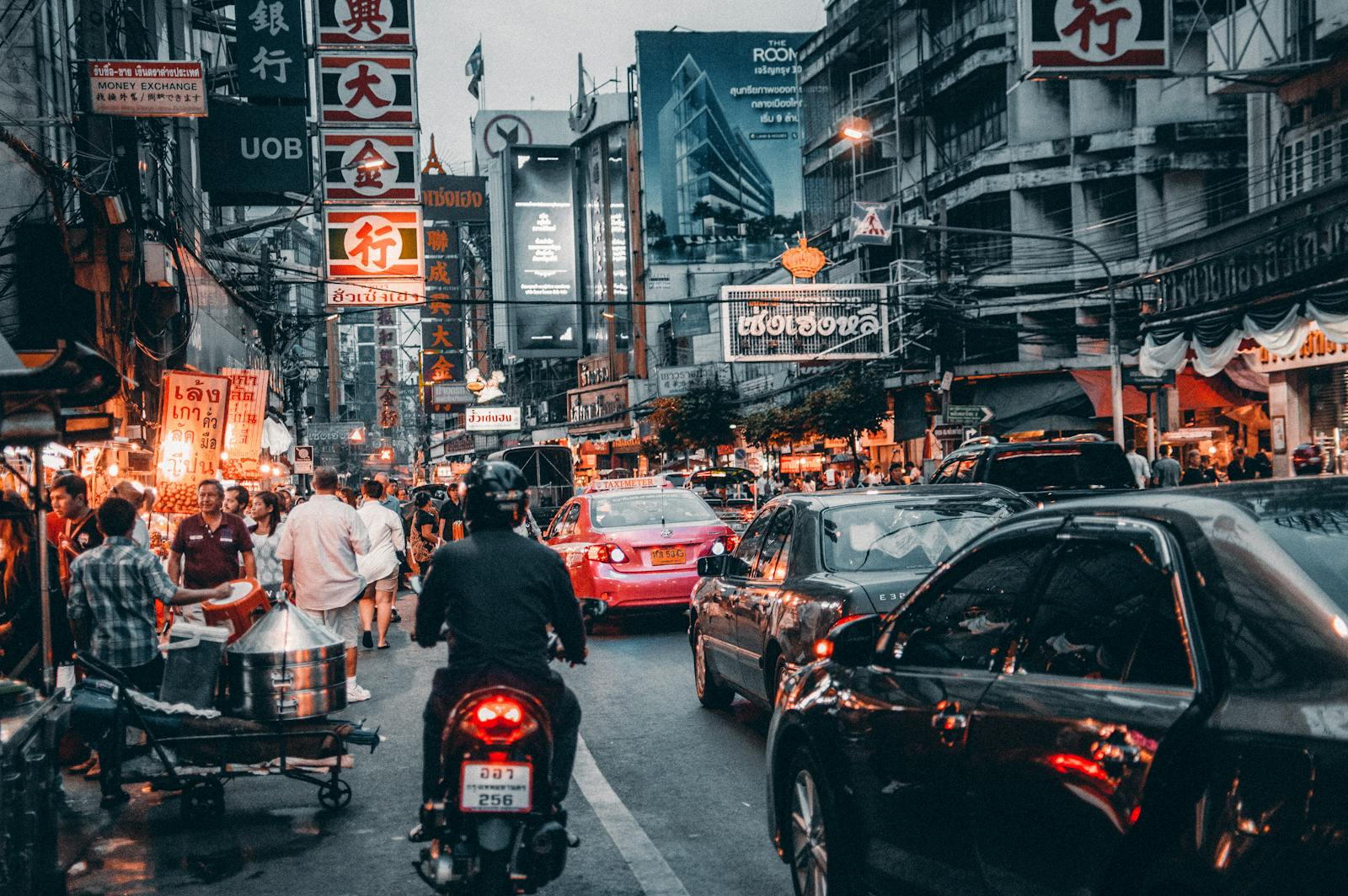 Bangkok, Thailand
Step into the bustling city of Bangkok and find yourself enveloped in a medley of mouthwatering scents: grilled meats, aromatic herbs, and tropical fruits. The city's food culture is vibrant, colorful, and simply irresistible.
Unique Experience: Join a guided street food tour in the city's old town area, where you'll sample local favorites like pad Thai, mango sticky rice, and boat noodles.
Fun Fact: Thai cuisine is based on the principle of balancing five flavors: sweet, sour, salty, bitter, and spicy. It's not uncommon for a single dish to feature all five!
Couples' Activity: Take a traditional Thai cooking class where you learn how to make classics like green curry or tom yum soup from scratch. You'll be guided by a local chef, starting with a visit to a local market to source fresh ingredients.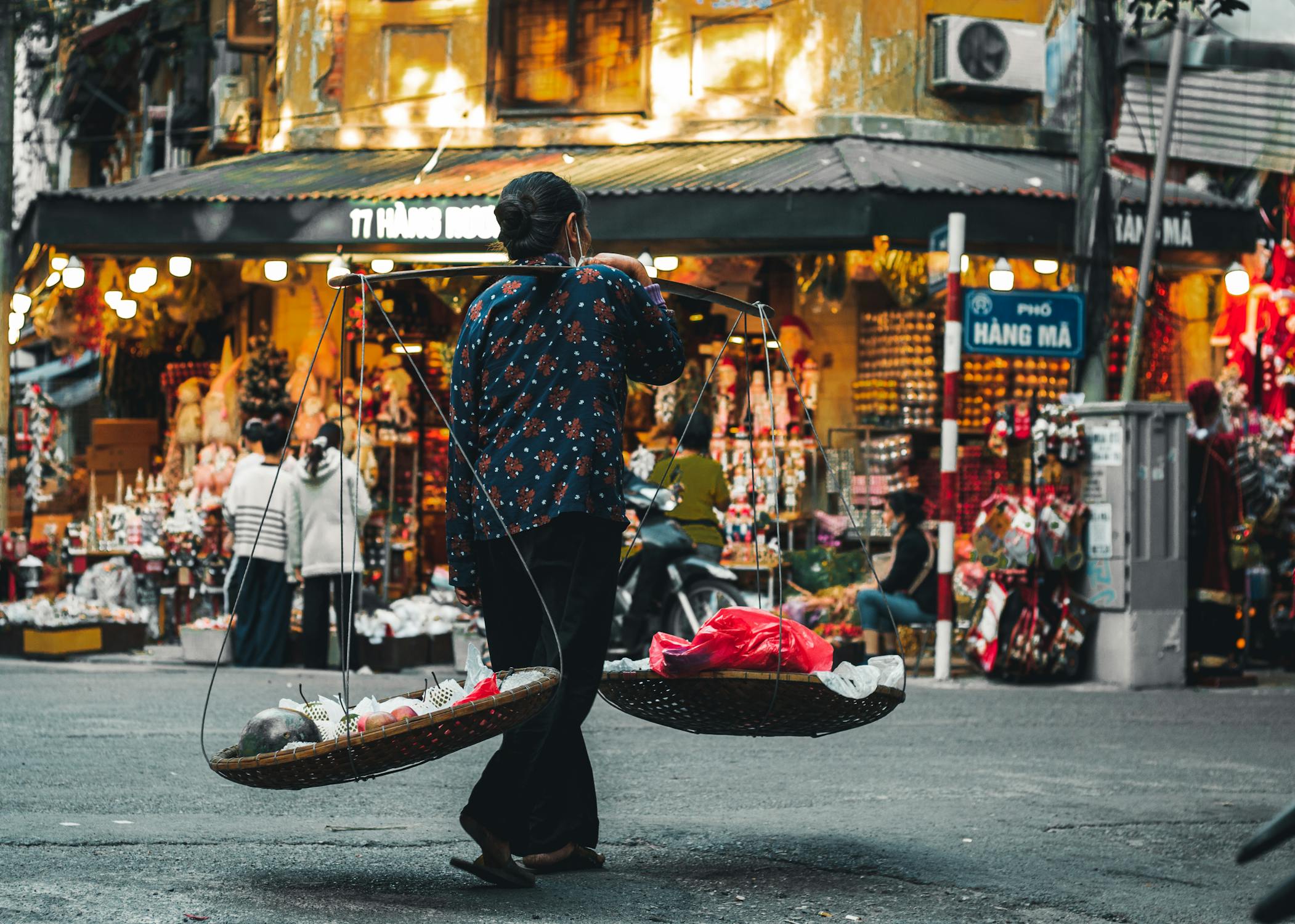 Hanoi, Vietnam
From the fragrant bowls of pho to the addictive crunch of banh mi, Hanoi is a delight for foodies. The city is known for its street food culture, where family recipes are passed down through generations and cooking methods remain unchanged.
Unique Experience: Embark on a pho tasting tour to savor this national dish in its birthplace, Hanoi. From street vendors to upscale restaurants, there's a world of pho to explore.
Fun Fact: Vietnamese coffee, known for its strong taste and often served with sweetened condensed milk, is one of the country's key exports. The unique flavor is due to a combination of factors, including the type of coffee bean used (Robusta) and the brewing method.
Couples' Activity: Visit a coffee plantation and learn about the process from bean to cup. Then sit back, relax and enjoy the taste of freshly brewed Vietnamese coffee together.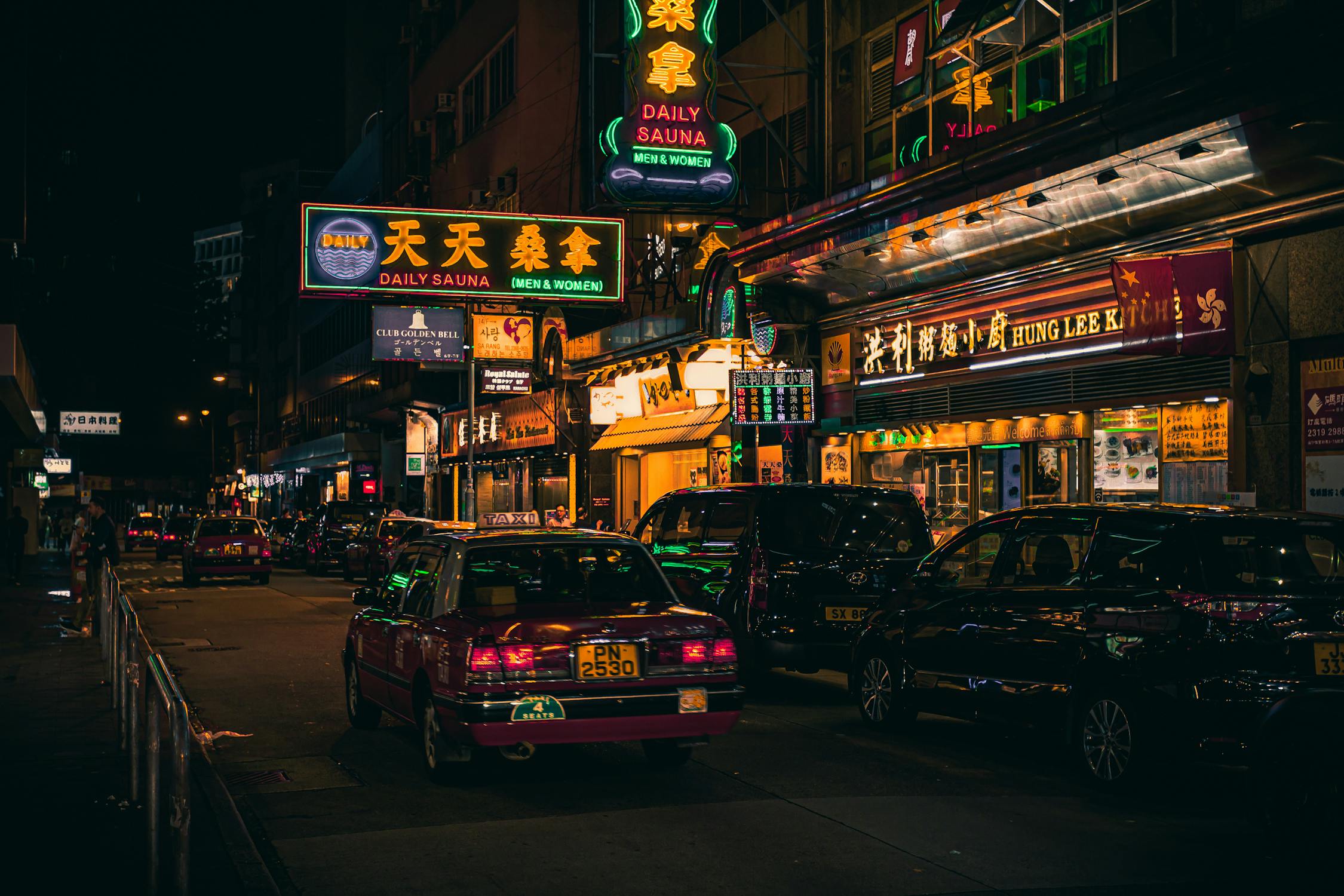 Chengdu, China
In Chengdu, food isn't just a necessity—it's a way of life. As the capital of Sichuan province, the city is famed for its spicy cuisine, exemplified by its signature dish: hotpot.
Unique Experience: Take a Sichuan cooking class and learn the art of balancing mala, the signature numbing spice of Sichuan cuisine, with other flavors.
Fun Fact: Chengdu was named a UNESCO City of Gastronomy in 2010, the first city in Asia to receive this designation.
Couples' Activity: Dive into the communal experience of a spicy hotpot meal, where you cook your ingredients in a simmering, spicy broth. It's not just a meal, it's an experience to remember.
Europe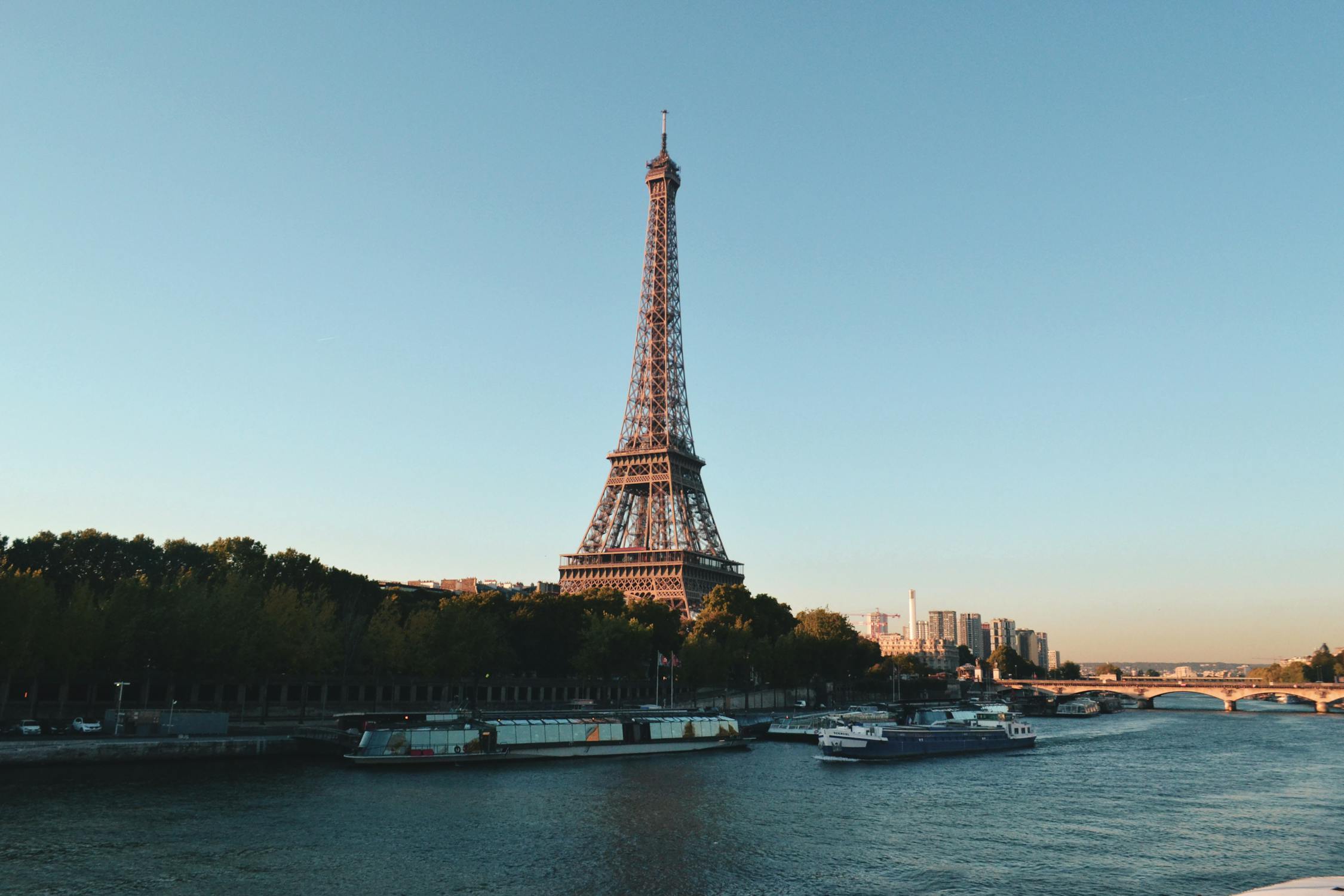 Paris, France
Paris, the city of love, offers a gastronomic experience that's as romantic as it is delightful. From the patisseries and boulangeries to the wine bars and bistros, there's a culinary adventure around every corner.
Unique Experience: Take a wine and cheese tasting tour in a traditional Parisian wine cellar. Learn the art of pairing these two delicacies from an expert sommelier.
Fun Fact: France produces nearly a billion tons of cheese a year, with over 1,000 varieties. It's said that there's a different French cheese for every day of the year!
Couples' Activity: Experience the joy of baking croissants in a local Parisian bakery. There's nothing like the taste of a warm, flaky croissant, fresh from the oven.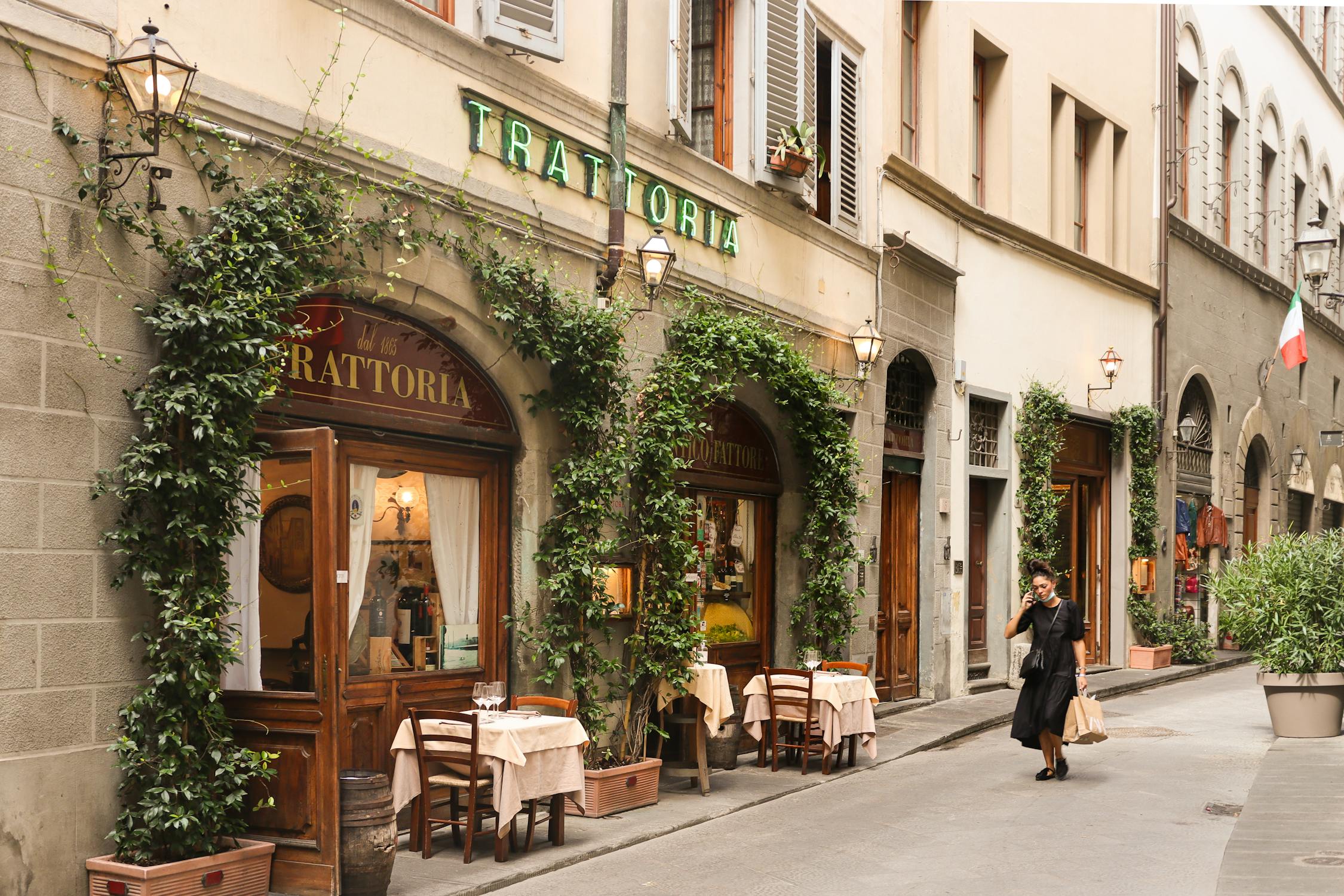 Bologna, Italy
Known as "La Grassa" (the fat one), Bologna is renowned for its rich, hearty cuisine. This is the birthplace of lasagna, tortellini, and of course, Bolognese sauce.
Unique Experience: Enroll in a pasta making class in a traditional trattoria. You'll learn how to create pasta from scratch, and how to pair it with the perfect sauce.
Fun Fact: Bologna is the home of the world's oldest university, founded in 1088. It's also considered the culinary heart of Italy, with a food culture dating back to the Middle Ages.
Couples' Activity: Visit a local producer of balsamic vinegar, one of the region's prized culinary assets. Learn about the traditional method of producing this sweet, tangy condiment and sample some straight from the barrel.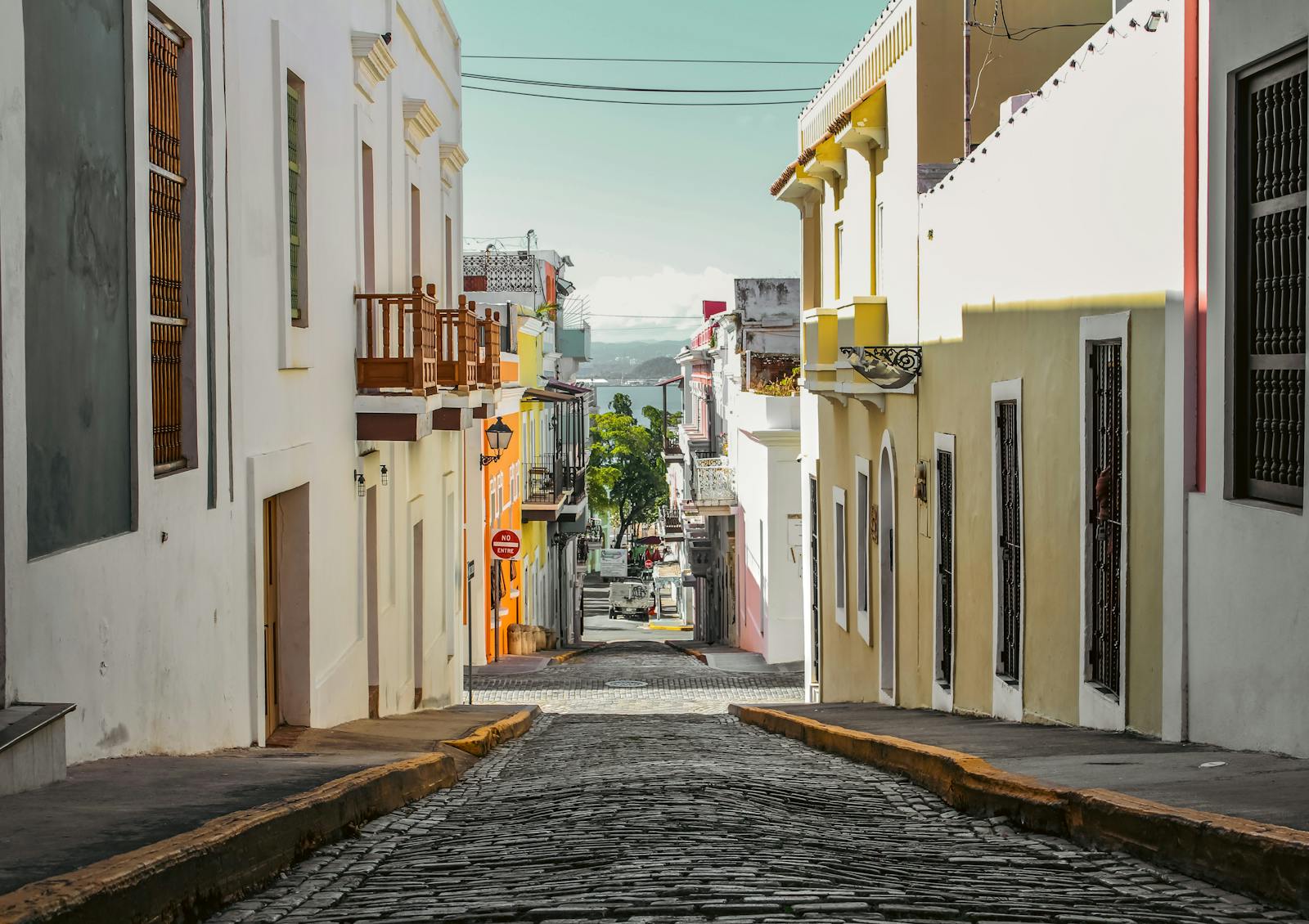 San Sebastián, Spain
San Sebastián, located in Spain's Basque Country, is a true culinary superstar. With one of the highest concentrations of Michelin-starred restaurants in the world, it's a gastronomic dream come true.
Unique Experience: Go on a pintxos crawl in the Parte Vieja (Old Town). Pintxos are small snacks, similar to tapas, and are a fundamental part of Basque culture.
Fun Fact: San Sebastián has a unique foodie institution called a 'txoko', which is a gastronomic society where people come together to cook, experiment with new recipes, and socialize.
Couples' Activity: Enroll in a traditional Basque cooking class and learn how to prepare classic dishes like bacalao a la vizcaína (salted cod in a red pepper sauce) or marmitako (tuna and potato stew).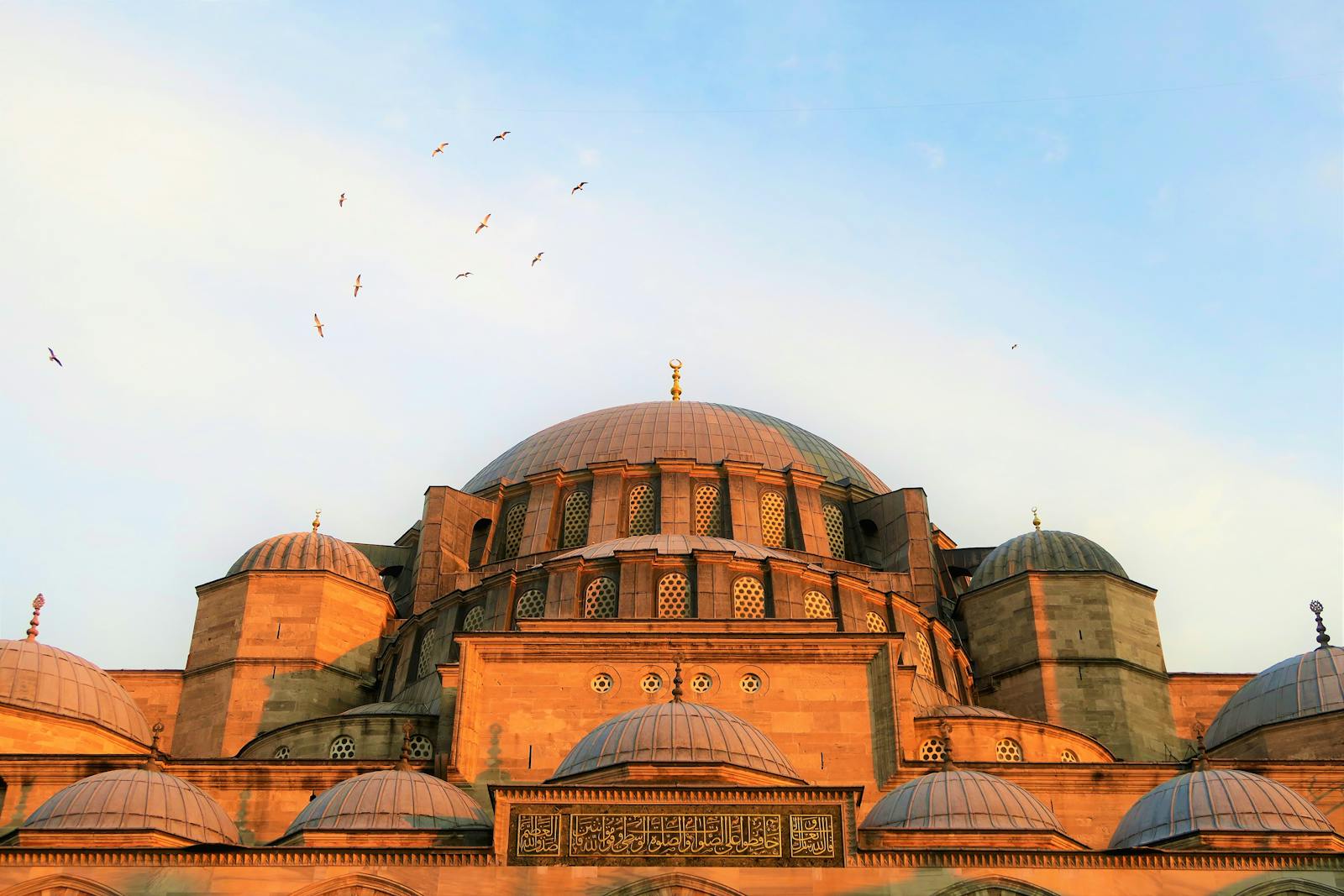 Istanbul, Turkey
Straddling two continents, Istanbul offers a rich culinary scene that's as diverse as its heritage. From sweet pastries and aromatic teas to flavorful mezes and kebabs, this city is a feast for the senses.
Unique Experience: Explore Istanbul's Spice Bazaar, one of the city's largest markets. Discover a variety of spices, dried fruits, nuts, and other delicacies.
Fun Fact: Turkey is one of the top tea-consuming countries in the world. Turkish tea, or çay, is a fundamental part of daily life and social interactions.
Couples' Activity: Participate in a traditional Turkish tea ceremony and learn how to prepare this beloved beverage. Pair it with some delicious Turkish pastries for an authentic local experience.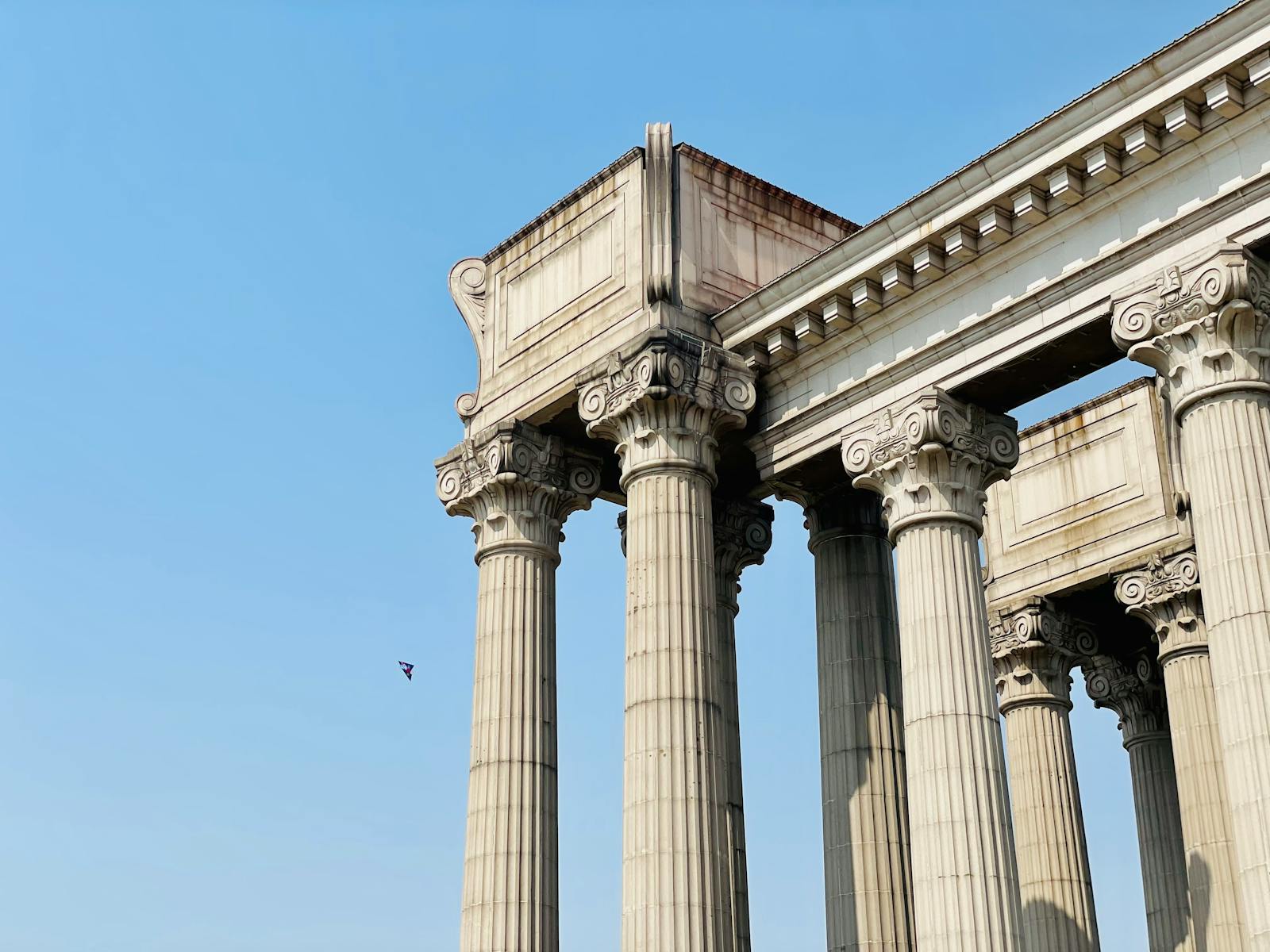 Athens, Greece
From the tangy taste of feta cheese to the savory goodness of moussaka, Athens offers a culinary journey that's rooted in ancient traditions and flavored by the sun-soaked soil and the salty Aegean Sea.
Unique Experience: Discover the secrets of Greek cuisine with a local cooking class. Learn to prepare dishes like tzatziki, spanakopita, and baklava.
Fun Fact: The olive tree is one of the oldest and most important trees in Greece. It's been cultivated for olive oil, food, and even medicine since ancient times.
Couples' Activity: Visit an olive orchard and take part in an olive oil tasting. Discover the subtleties of flavor and learn what to look for in the perfect olive oil.
North America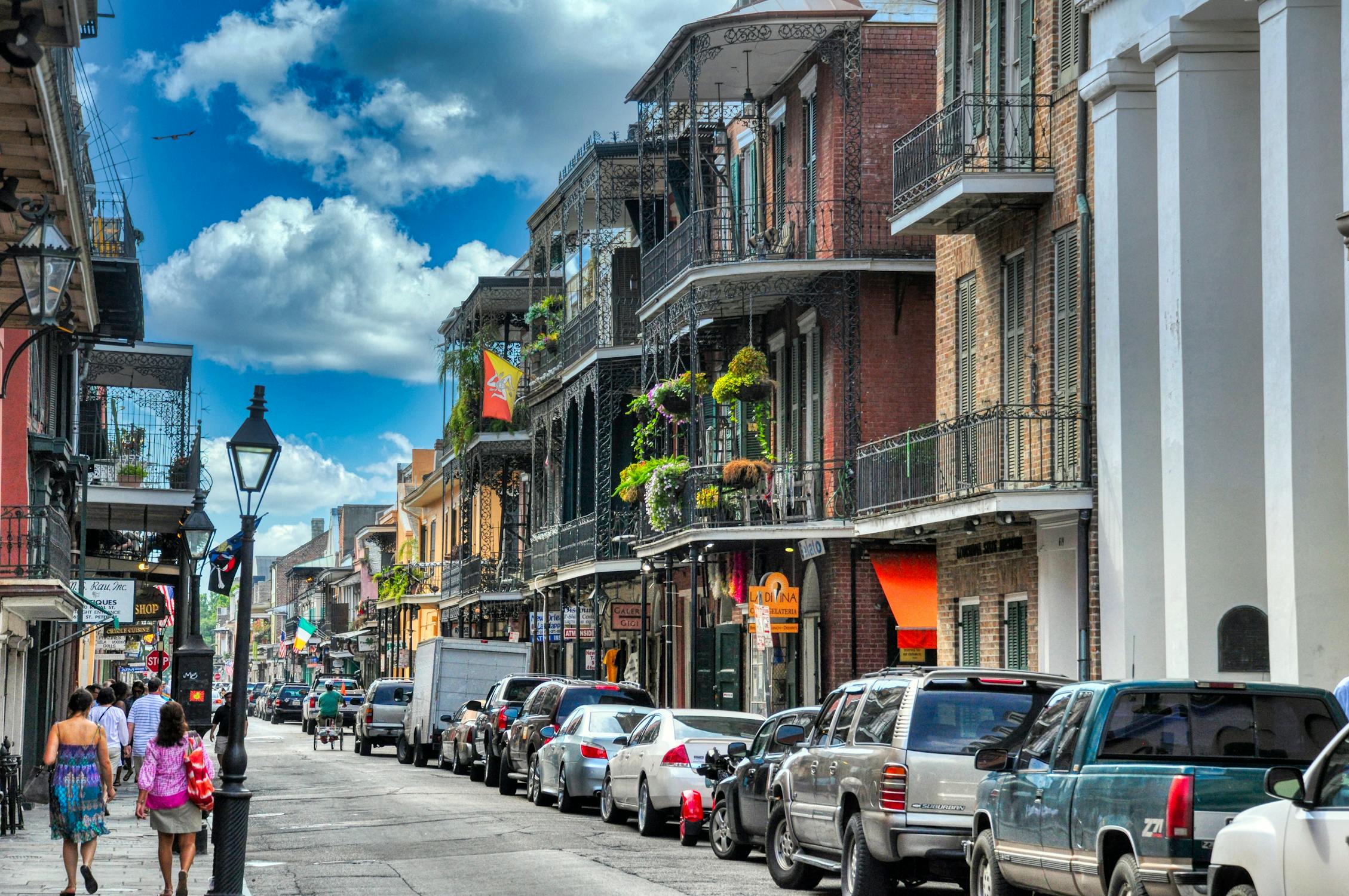 New Orleans, USA
New Orleans is a melting pot of cultures and cuisines. From Creole to Cajun, the city's food scene is as vibrant and diverse as its music.
Unique Experience: Take a cooking class in the heart of the French Quarter and learn how to make New Orleans classics like gumbo, jambalaya, and beignets.
Fun Fact: The famous Muffuletta sandwich, stacked with various cold cuts, cheeses, and a marinated olive salad, was created in New Orleans by Sicilian immigrants.
Couples' Activity: Experience a jazz brunch, a New Orleans tradition. Enjoy the soulful sounds of a live jazz band as you savor a leisurely brunch.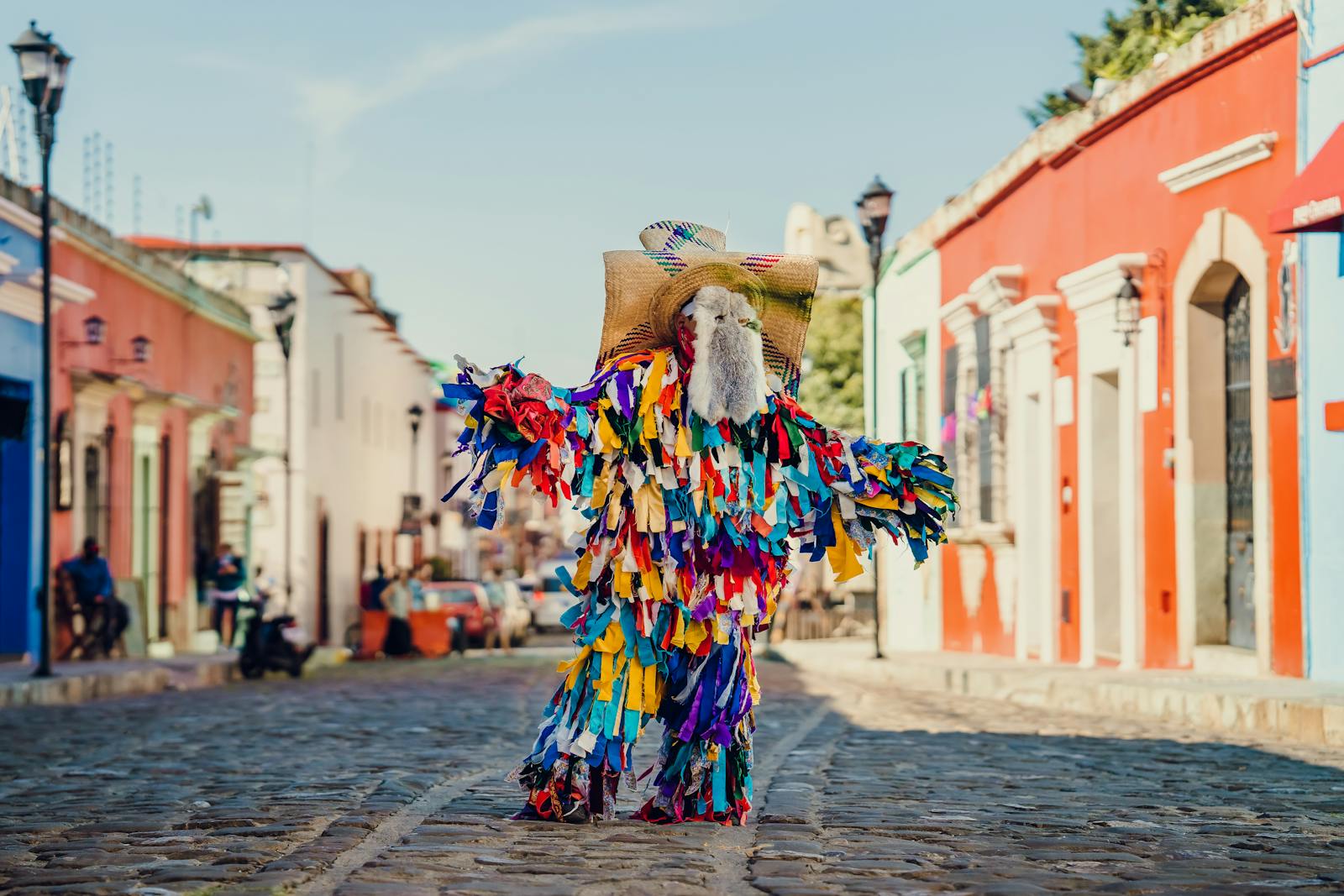 Oaxaca, Mexico
Oaxaca is the culinary capital of Mexico, known for its seven varieties of mole, artisanal cheeses, and mezcal.
Unique Experience: Learn how to make mole from scratch in a traditional Oaxacan cooking class. This rich and complex sauce is a staple in Oaxacan cuisine and can include over 30 ingredients!
Fun Fact: Oaxaca is known as the "land of seven moles", with each type representing a different color and flavor.
Couples' Activity: Visit a local mezcal distillery and learn about the traditional process of making this smoky spirit. Don't forget to taste a few varieties while you're there.
Montreal, Canada
Montreal's culinary scene is a mix of North American innovation and classic French influences, making it a unique destination for food lovers.
Unique Experience: Try your hand at a poutine-making class. This quintessential Quebecois dish, made of fries, cheese curds, and gravy, is comfort food at its finest.
Fun Fact: Montreal is home to the largest number of restaurants per capita in Canada and second in North America after New York City.
Couples' Activity: Visit the Jean-Talon Market, one of the oldest public markets in Montreal. Sample local cheeses, fresh produce, and baked goods.
South America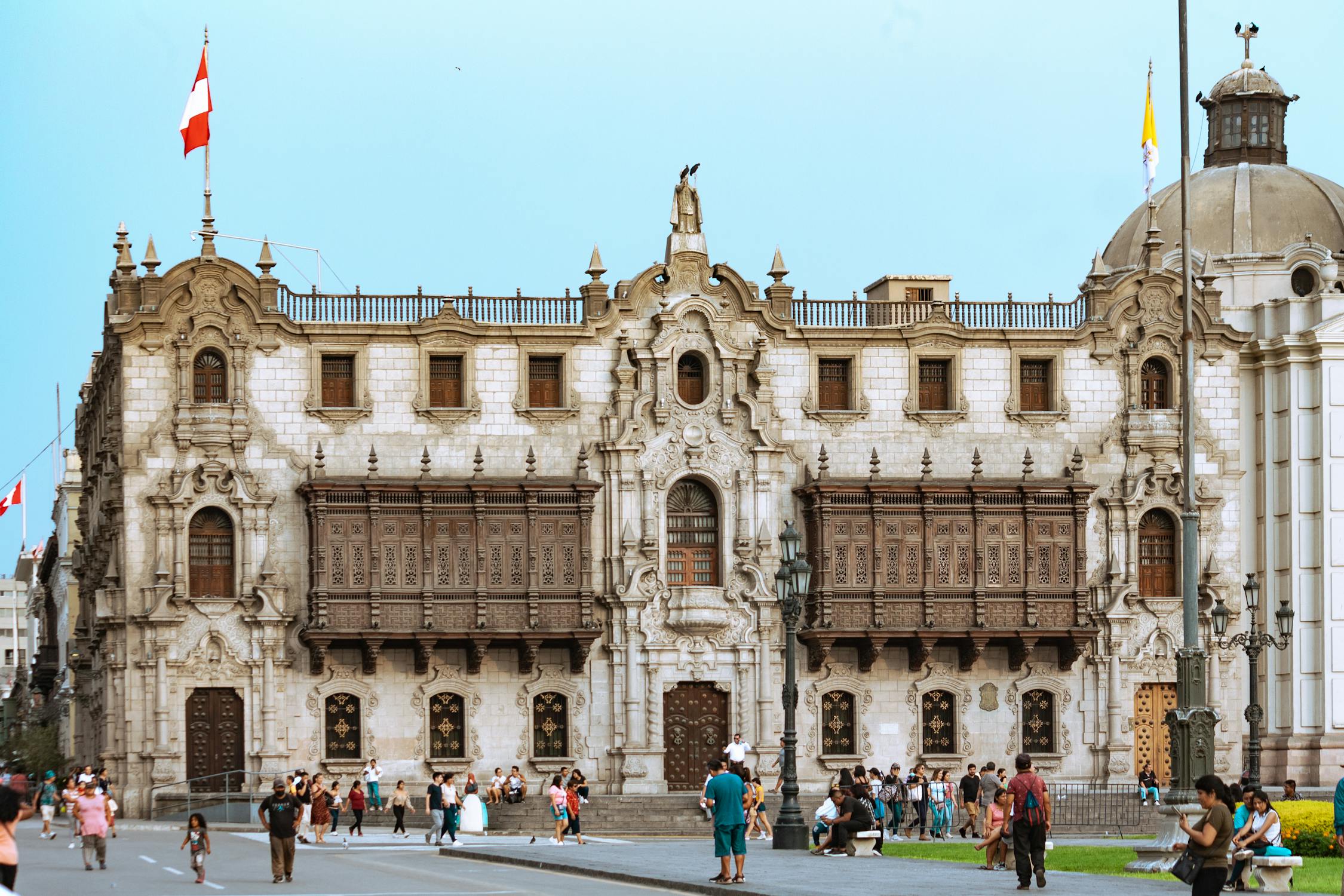 Lima, Peru
Lima is a gastronomic powerhouse and has been named the world's leading culinary destination multiple times. It's a paradise for seafood lovers, being home to ceviche and a variety of unique dishes influenced by its Incan roots and various immigrants.
Unique Experience: Attend a ceviche cooking class and learn how to prepare this simple yet delicious dish at home.
Fun Fact: Peru is home to more than 4,000 varieties of potatoes. You'll find many dishes featuring this versatile ingredient, from stews and soups to the classic causa.
Couples' Activity: Visit a pisco distillery and enjoy a tasting tour of Peru's national spirit. You can also learn how to mix the perfect Pisco Sour, Peru's signature cocktail.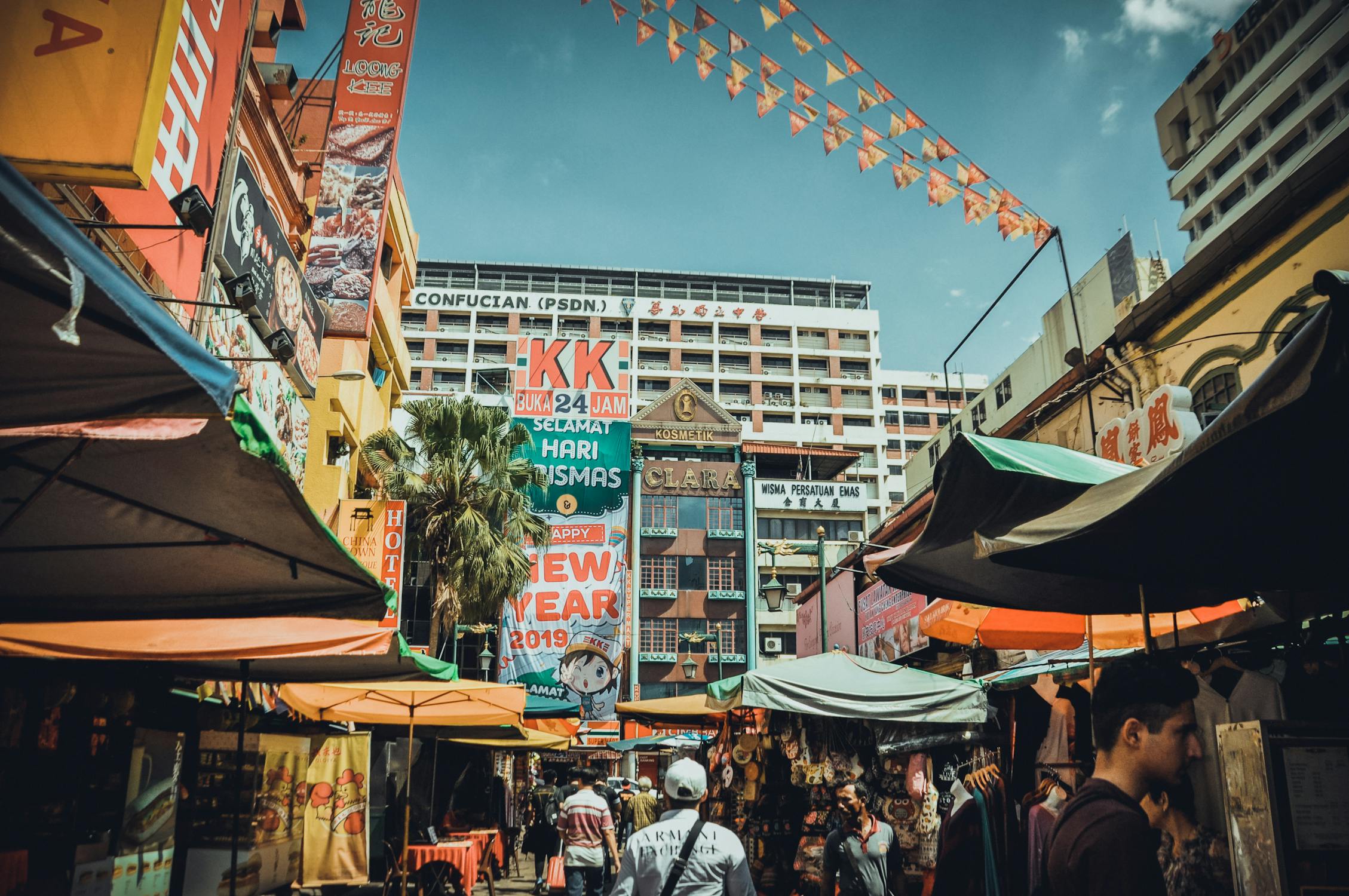 Buenos Aires, Argentina
Famous for its steakhouses, or parrillas, and its world-renowned wines, Buenos Aires offers a robust culinary experience that's perfect for meat lovers and wine connoisseurs alike.
Unique Experience: Join a traditional Argentine asado (barbecue) cooking class. You'll learn how to grill the perfect steak, among other typical Argentine dishes.
Fun Fact: Argentina is the fifth largest wine producer in the world, known especially for its Malbec, which thrives in the high-altitude vineyards of Mendoza.
Couples' Activity: Experience a wine tasting tour that lets you sample the various Argentine wines, from robust Malbecs to crisp Torrontés.
Australia and Oceania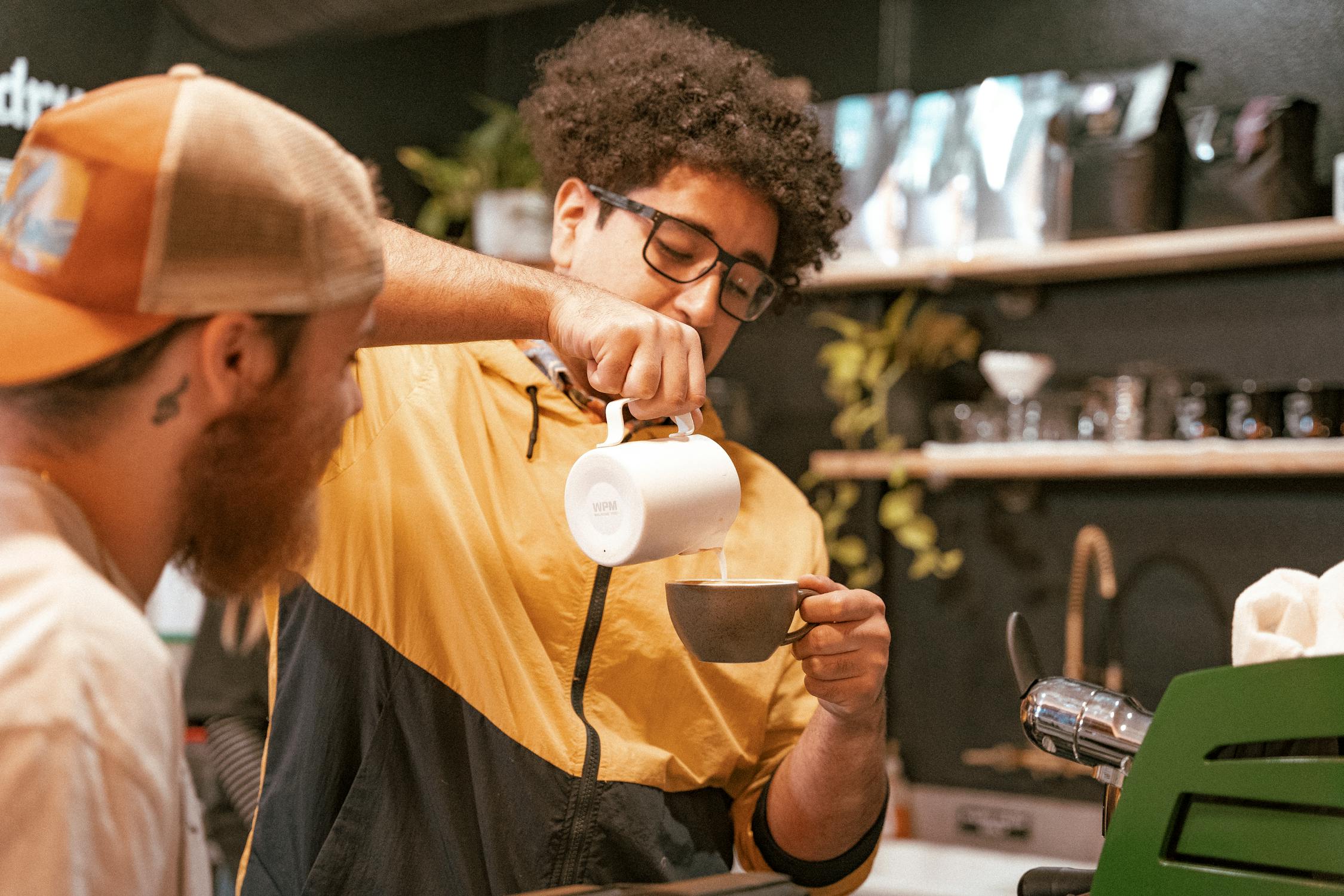 Melbourne, Australia
With its vibrant café culture and a food scene that reflects its multicultural population, Melbourne is a city that will satisfy any food lover's palate.
Unique Experience: Take a foodie tour through Melbourne's famous laneways and arcades. Discover hidden gems and sample everything from coffee to dumplings.
Fun Fact: Melbourne has been called the "coffee capital of the world". The city is known for its coffee obsession and has played a big role in the development of "third wave" coffee culture.
Couples' Activity: Take a barista class together. Learn the art and science of making the perfect cup of coffee, from selecting beans to mastering the pour.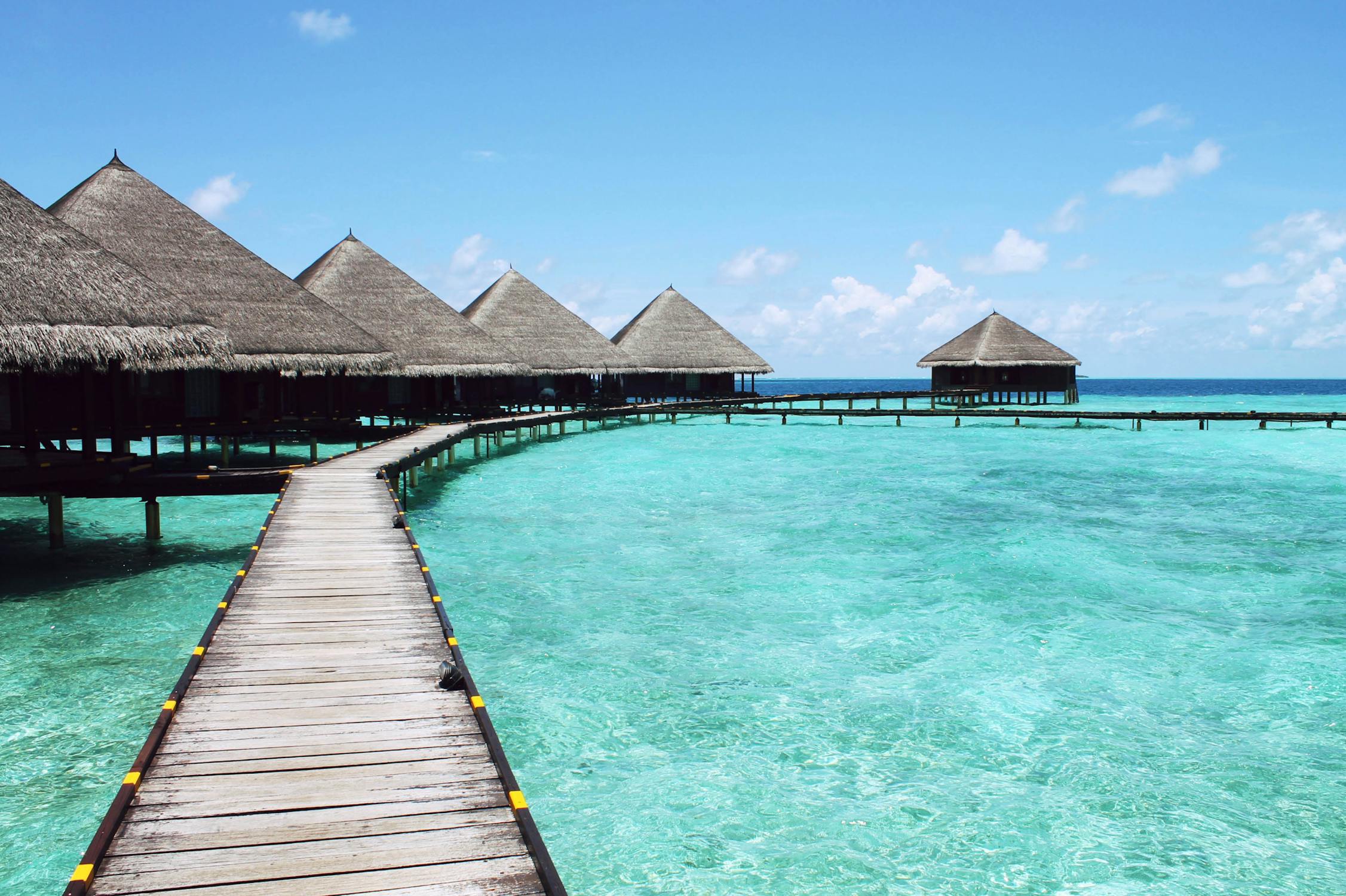 Tahiti, French Polynesia
In Tahiti, you'll find a unique blend of French and Polynesian cuisines. The island's tropical climate produces a variety of fresh fruits, vegetables, and seafood.
Unique Experience: Try your hand at making poisson cru, Tahiti's national dish, in a traditional Polynesian cooking class.
Fun Fact: One of Tahiti's most famous foods is breadfruit, which can be roasted, boiled, fried, or turned into a dessert.
Couples' Activity: Enjoy a romantic beachfront meal, complete with a traditional Tahitian dance show.
Middle East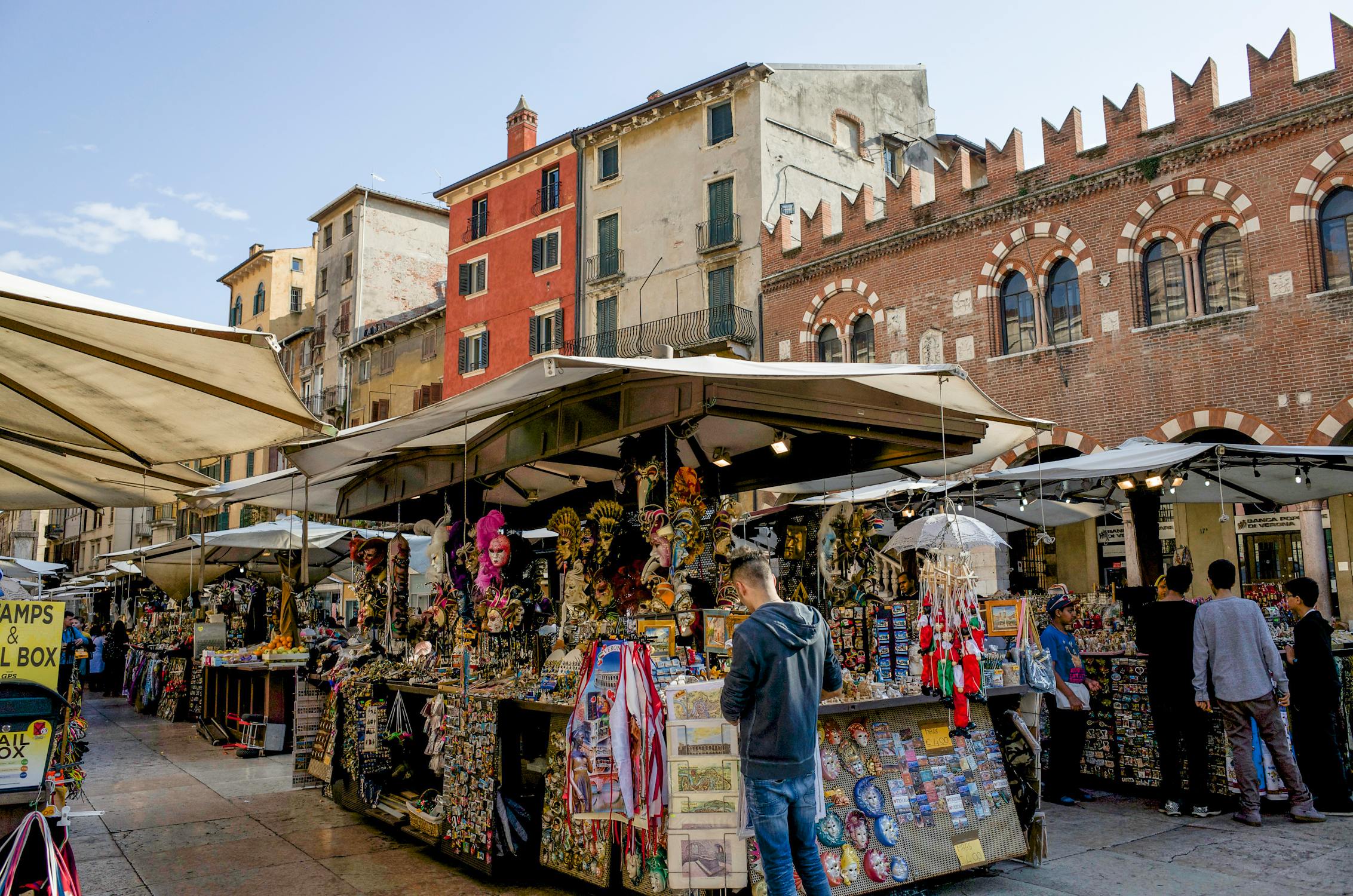 Marrakech, Morocco
From the intoxicating smell of spices in the souks to the delightful tanginess of a traditional tagine, Marrakech offers a rich and diverse culinary journey.
Unique Experience: Embark on a food tour in Marrakech's old city, the medina, to experience a variety of Moroccan delicacies, from lamb tagine to fluffy couscous.
Fun Fact: Morocco is the world's largest exporter of sardines. You'll often find them grilled and served with a chermoula sauce.
Couples' Activity: Take a traditional Moroccan cooking class, where you'll learn to prepare dishes like tagine and pastilla, and uncover the secrets of the Moroccan spice blend, Ras el Hanout.
Tel Aviv, Israel
Renowned for its fresh produce and flavorful cuisine, Tel Aviv offers a vibrant food scene from world-class restaurants to bustling markets.
Unique Experience: Visit the Carmel Market, Tel Aviv's biggest market, where you can sample everything from creamy hummus to sweet baklava.
Fun Fact: Israel has more vegans per capita than any other country, and you'll find plenty of vegan options in Tel Aviv's restaurants and street food stalls.
Couples' Activity: Participate in a traditional Israeli cooking class, where you can learn to make classics like shakshuka, falafel, and baba ganoush.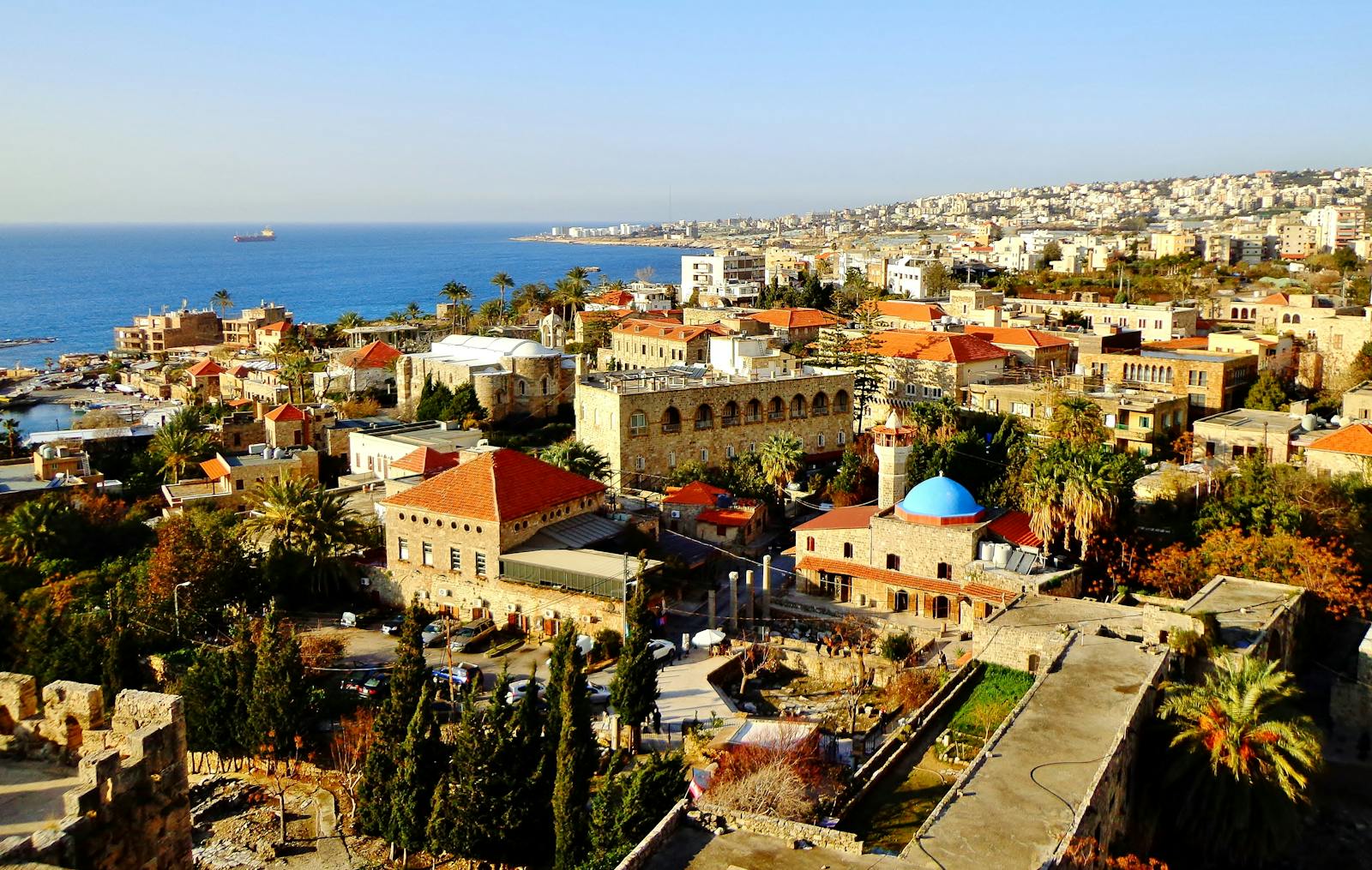 Beirut, Lebanon
With its mix of Mediterranean and Middle Eastern influences, Beirut's food scene is all about variety, freshness, and flavor.
Unique Experience: Join a Beirut food tour and discover the city's best-kept secrets, from delectable mezes to the iconic Lebanese dessert, knafeh.
Fun Fact: Lebanon is famous for its wine and is considered one of the oldest sites of wine production in the world.
Couples' Activity: Visit one of Lebanon's famous vineyards in the Bekaa Valley and enjoy a wine tasting tour, complete with stunning views and delicious local cheeses.
Africa
Cape Town, South Africa
Cape Town is a food lover's dream. With a blend of African, European, and Asian influences, the city offers an exciting mix of flavors and culinary experiences.
Unique Experience: Try your hand at a traditional South African 'braai' (barbecue) cooking class. Learn how to cook boerewors (South African sausage), sosaties (skewered meat), and other braai favorites.
Fun Fact: Biltong, a type of dried and cured meat, is a beloved snack in South Africa. You'll find it everywhere from high-end restaurants to local markets.
Couples' Activity: Go on a culinary tour of the Cape Winelands. Enjoy wine tasting paired with local delicacies like biltong, springbok, and local cheeses.
I hope you enjoyed this culinary tour around the world! Remember, the key to a great honeymoon registry is to incorporate experiences that celebrate your shared love and interests. Happy travels!
Conclusion
There's a reason food is often described as a universal language - it has the power to bring people together, create shared experiences, and open up entirely new worlds of flavor. As you plan your honeymoon, consider the role that food can play in your travels. From tasting a new cuisine, learning to cook a regional specialty, or simply finding joy in a beautifully presented dish, these food experiences can add a whole new dimension to your journey.
As a platform designed to help couples craft their perfect honeymoon experience, Hitchd offers the flexibility to create a honeymoon registry that truly reflects your unique interests and passions. Whether you're dreaming of a sushi-making class in Tokyo, a vineyard tour in Cape Town, or a street food tour in Marrakech, Hitchd allows you to seamlessly integrate these culinary experiences into your registry.
Beyond traditional gifts, your friends and family can contribute towards creating lasting memories for you and your partner. After all, your honeymoon is more than just a trip - it's the start of your journey together as a married couple. And what could be better than beginning that journey with a feast of unforgettable experiences served up from all corners of the globe?
So, ready to start cooking up your dream honeymoon? Head to Hitchd and start building your culinary adventure today. Because life, like good food, is best shared with those we love. Bon voyage and bon appétit!
Fund memories, not things.
The modern registry where guests fund your dream honeymoon. It's simple and beautiful.
Start your registry