How to create a honeymoon fund — The ultimate step-by-step guide
Jan 25, 2019 12 min read
What is a honeymoon registry?
A honeymoon registry (also known as a honeymoon fund) is a new type of non-traditional wedding registry that allows couples to create gifts and experiences, such as flights, accommodation, and activities, that they would like to receive as gifts from guests.
Recent studies have shown that wedding guests prefer gifting ultra-personal gifts and experiences, rather than buying traditional bridal registry items that have no sentimental attachment (think; blenders, toasters, home-wares).
One of the main benefits a honeymoon fund offers to couples is that it removes the awkwardness of asking for money from friends and loved ones. A honeymoon fund will also allow guests to contribute towards experiences and gifts using their credit card, with the funds being directly deposited to the couples personal bank account. If you manage to choose a modern honeymoon registry fund, it should be just as convenient for your guests to use as shopping online for clothes or groceries.
Not sure if honeymoon registries are right for your big day? Be sure to check out the 10 reasons why you need a honeymoon registry for your modern wedding.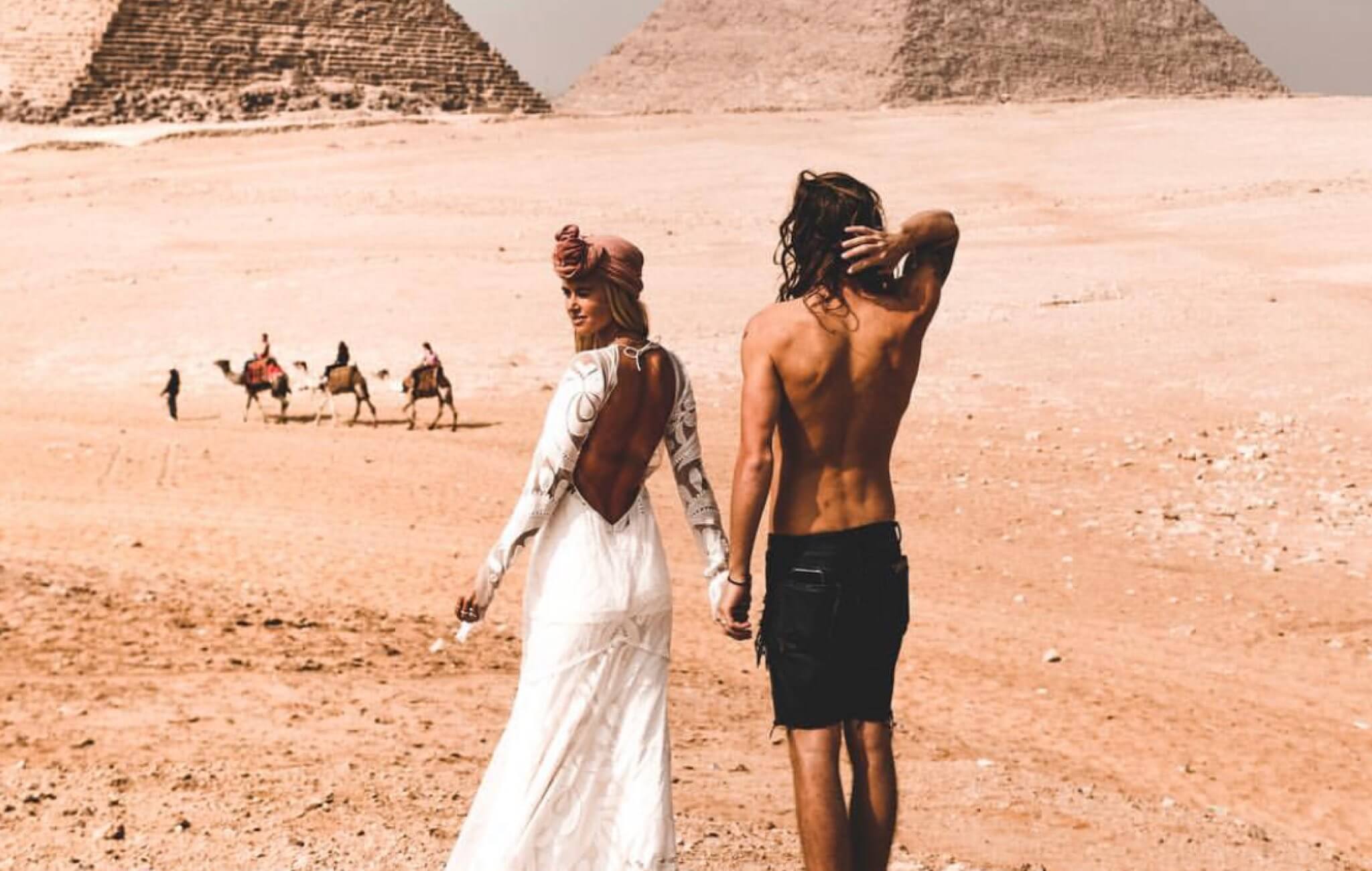 What you need from a honeymoon registry
It is easy to feel overwhelmed by the wide range of features available to you by all the various honeymoon registry sites, what we recommend is that you focus on features you need and choose a platform that executes them perfectly.
There are 4 main features you need from your registry:
Allow you to create gifts that match real-life experiences, such as; flights, accommodation, experiences, and other travel related activities
Enable your guests' contributions to be made via credit card, which will be received directly to your personal bank account
Allow your guests to send their personal, and private, well-wishes, when they contribute towards one or more gifts
Track who's paid for each gift, to make it simple for you and your partner to write a heartfelt thank you message with the ability to include an image from their gift or trip.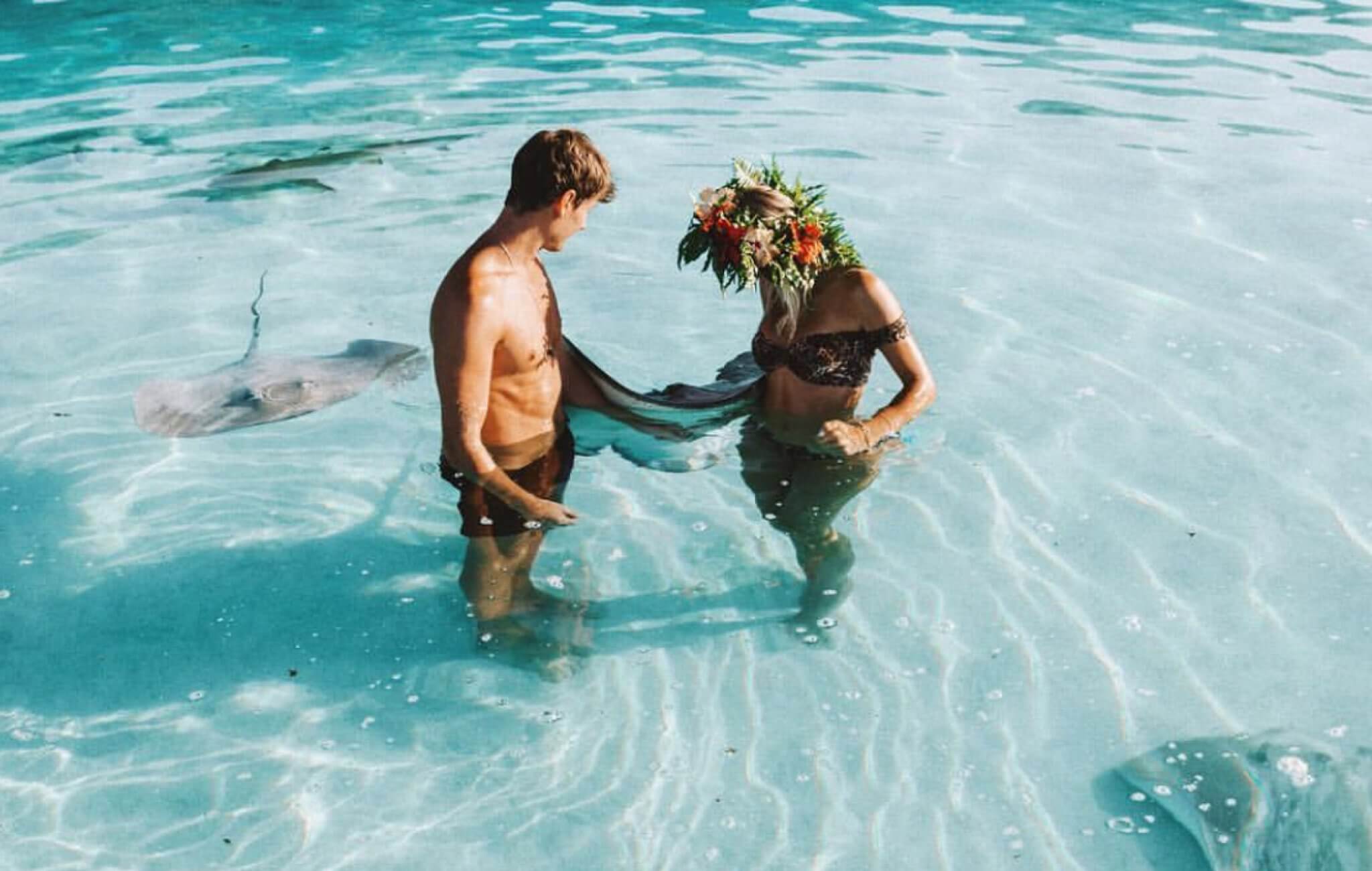 How does a honeymoon registry work?
A honeymoon registry allows couples to fund their entire honeymoon by creating gifts and experiences (think; hot air balloon tours, couples massages, and scuba excursions) that wedding guests can contribute towards.
Once a gift is funded by a guest, the contribution is securely deposited directly into the couples bank account, where they can then put the money to good use.
There are 5 main touchpoints to a honeymoon registry that a couple should get familiar with:
1. Personalizing the registry

Couples have the ability to customize their registry with personalized information, image, and details about their big day

2. Creating gifts

Gifts can be created to cater to any type of item or experience.

3. Publishing the registry

Couples can publish their registry to make it available for guests to visit. Using Hitchd, we automatically create couples a Stripe account as soon as they publish. From there, they can directly enter their payment details and start receiving guest contributions to their bank account.

4. Sharing with guests

Once the registry is live, it's time to share it with guests. Couples typically include their unique registry address (URL) on their wedding website or invitation, we recommend spending the time to make sure you have the perfect honeymoon registry wording.

5. Thanking guests

Once the happily married couple return from their honeymoon, they are able to log in to send a personalized thank you messages and upload images from their trip to guests who contributed towards each gift. This creates a personal touch and shows guests that their contribution was meaningful and valued.
Want to learn more? See our full guide of how it works for more details on the end-to-end process.
What is Stripe and why should I care?
A honeymoon registry should do all the heavy lifting for you (and if it's not, it's time to look elsewhere), allowing you to create, manage, and track gifts, then send out thank you messages directly to guests who contributed to your registry.
The best honeymoon registries use Stripe, who is the world leader in online payments. With Stripe, your registry is guaranteed to be 100% safe and secure, since funds are debited by Stripe and transferred directly to your own bank account.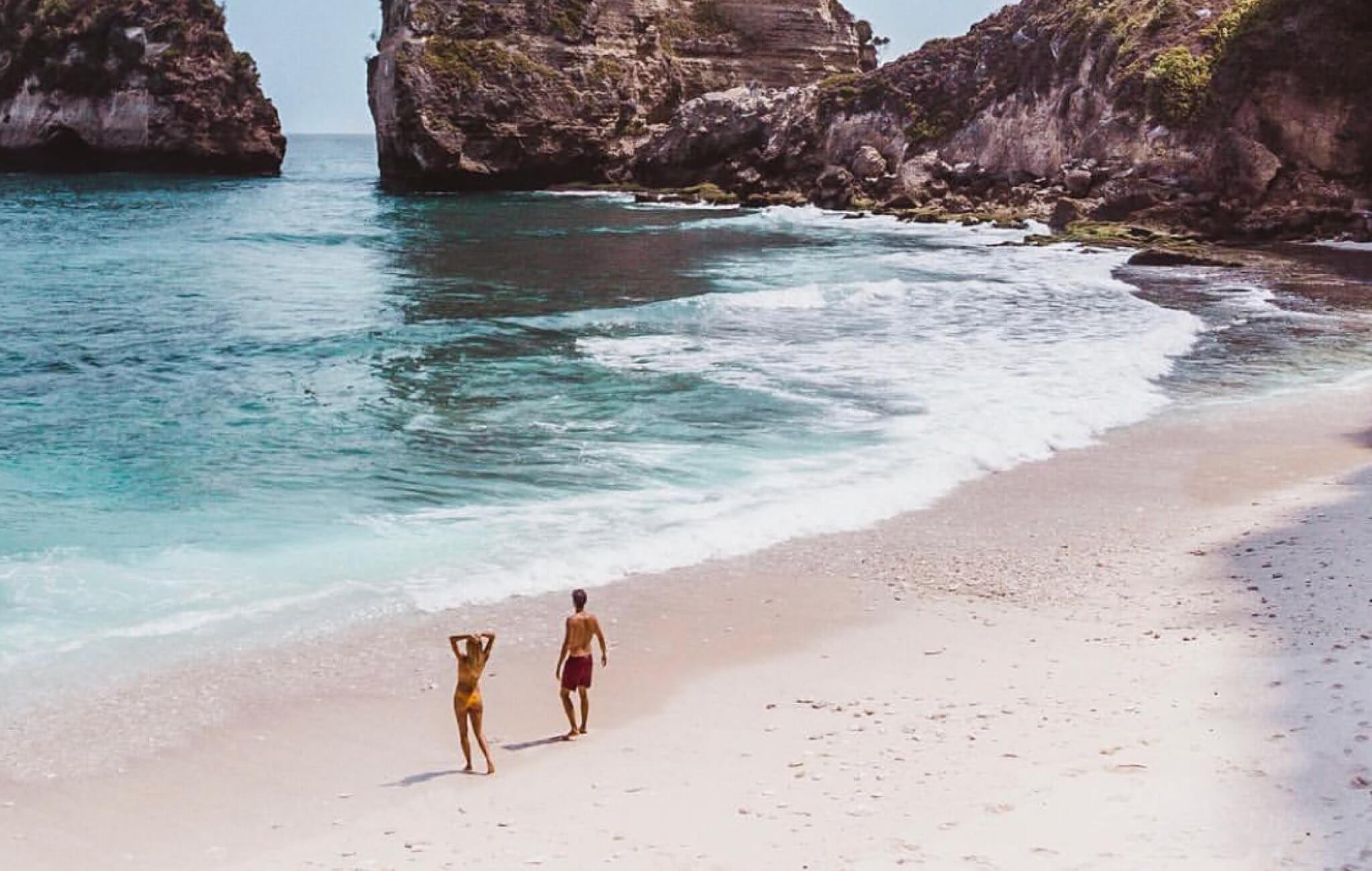 Before you start
Before you get started, it's a good idea to decide on a honeymoon destination and to work out a rough total amount required to achieve the honeymoon you desire.
1. Choosing a honeymoon destination
Firstly, decide on a honeymoon destination and what type of honeymoon (e.g Romantic, adventurous, relaxing) that you plan on having and list out the countries and cities you'd like to visit. Honeymoons are a great chance to go out of the box and explore places you wouldn't normally dare to visit. It's also a good opportunity to think about what type of activities you'd love to do along the way.
Pro Tip: Using Hitchd, You can update and refine gifts as you go - but don't forget you have a wedding to plan, so if you create high-quality gifts the first time, you won't need to come back later. If you're not sure which countries you'd like to visit yet, simply start with only one so you can get started and start collecting contributions while you are still planning the details.
Need some out of the box inspiration? See the top 10 undiscovered honeymoon destinations for 2019.
The more detail you have available in the beginning, the greater your chances for creating a more engaging experience for your guests that is fully tailored to your destination and honeymoon. Hitchd provides couples with a suite of over 1 million, free, high-definition images to choose from, which means the more detail you have at hand, the easier it will be to find the perfect imagery.
2. Work out a rough total amount
The main benefit of using a honeymoon fund is that you only need to have a rough idea of the costs involved. This means you can set up your registry before, during, or after you have actually booked your honeymoon.
Pro Tip: For larger gifts, such as; flights, or accommodation, most honeymoon fund websites allow your guests to contribute towards chunks of a gift. This way, guests won't feel put off by the large price tag associated with these types of gifts.
It's generally a good idea to create a variety of gifts that have a wide range of prices. We find guests usually prefer to contribute towards a whole gift (E.g. purchase a whole gift for $100, rather than give $10 towards 10 gifts), despite having the ability to contribute to parts of smaller gifts. We've found that larger gifts usually receive contributions the day before, or the day of, the wedding, while smaller gifts keep your registry ticking over before the others are fully funded.
Getting started
Choose the best honeymoon registry for your needs
When it comes to honeymoon funds, there are many great options available to couples. While most appear similar, there are some big differences between each of the available options. Some honeymoon registries contain hidden fees for everything from premium themes to withdrawing your guest contributions. Before committing to an option, it's important to research each option to ensure it's the right choice for you.
To make the task of choosing a registry as simple as possible, we've compiled a list of the best honeymoon registries for 2019 and included a detailed comparison to help you choose which one will best suit your needs (Spoiler alert: It's Hitchd).
Here are the 'must have' qualities to look for in a honeymoon fund:
A honeymoon fund must be able to handle credit card payments and send the funds directly to your bank account
Beautiful design. Some of the older registries look extremely old and dated. Make sure you pick one that has a clean, modern, interface, where your guests will feel comfortable placing their credit cards details into
A honeymoon fund must be 100% secure and provide a top level of service and support to you and your guests
Mobile friendly. In 2019, most guests will be using your honeymoon registry on their mobile device, so a registry that works like a charm on a mobile device is essential
Transparent fees. Look for a honeymoon registry with no hidden fees, and no additional transfer fees to withdraw your guest contributions into your bank account.
We recommend using Hitchd for your honeymoon fund because it's the easiest and best-designed registry out of all the top registries.
Customize your registry
Now that you've hopefully chosen a honeymoon fund, it's time to customize your registry.
1. Add a profile image
No matter which honeymoon registry you decided to use, the spotlight should always be shining on you. Make sure to add a profile picture of you and your partner so guests can instantly see that it's your registry as soon as they visit. While it might seem like a small and insignificant task, we've found that guests are more likely to contribute to registries that have been highly personalized, over registries that are left blank or have little to no detail.
2. Write an engaging welcome message
Writing an engaging welcome message can be one of the hardest parts of creating a registry, but rest assured, we've put together a detailed wording guide that will help give you all the information you require when deciding what type of honeymoon registry wording you will use.
Our top 5 tips for writing the perfect welcome message:
1. Write in your own words

If your closest friends and family read your honeymoon registry wording and it doesn't sound like you, it runs the risk of coming across as being impersonal or false. A good idea is to make sure it has your own, unique, flair - so that it becomes instantly recognizable that it's you.

2. If you're not a poet, lose the poems

Many couples feel the need for their honeymoon registry wording to be written as a poem. Poems were originally used as a way to politely ask for money without being too direct and causing offense to guests. It's great to write a poem if it's something that comes easily you, but if it doesn't, we recommend steering clear and writing directly from the heart.

3. Saying nothing can be a great option

In 2018, more couples than ever used a wedding website to link to their honeymoon registry. What if you have a wedding website but you're struggling to find the right words to introduce your honeymoon registry? A great option is to say nothing at all. Simply provide a link to your honeymoon registry, and let it do the talking.

4. Tell guests why you've chosen a honeymoon registry

Continuing from our second tip, it's a good idea to tell guests why you've chosen a honeymoon registry. Here at Hitchd, we like to mention that we prefer to make lifelong memories, over receiving physical gifts. In the unlikely event that you have a guest that doesn't fully understand the concept of a honeymoon fund, they simply need to read why it's important to you.

5. Make it clear that it's optional

It's easy to get caught up in writing the perfect honeymoon fund registry wording, but one thing that should remain clear is that the choice to contribute towards a gift is completely optional and up to the guest.
Set a recommended contribution amount
Many guests who decide to contribute towards your honeymoon fund are looking for as much guidance as possible. Hitchd allows couples to set a recommended contribution amount, while still ensuring guests remain in control of how much they can contribute.
The recommended amount is set to $100 for your selected currency by default, however, this amount can easily be changed with one push of a button.
What is special here is that this is tastefully done, your guests are not aware that it is a pre-configured amount but have some soft guidance on how much they should provide only if they are not sure.
4. Select a fee type
By default, most honeymoon registries will be set to a free model, which means that your guests will incur a fee. If you wish to split, or fully absorb the service fee, you simply need to choose the corresponding option in your fee settings section.
We recommend splitting or absorbing the fee, to ensure your guests are paying no additional costs for their generous contribution.
Create honeymoon gifts and experiences
When creating gifts and experiences, look to create a set of honeymoon gifts and activities varied in a range of prices. Guests will always prefer to contribute towards items where they can buy the whole gift themselves (think smaller items, such as; Cooking classes, day trips, and tours), so it's key to make sure there are plenty of gifts to choose from. As a guide, try to think of the rough amount you usually tend to contribute at weddings you've attended as a guest. A general rule that's common with guests is to estimate what the couple might have spent per head, and contribute that amount.
Once you have a range of smaller gifts, it's easier to fall back to create essential items, such as; Airbnb's, flights, and other travel related gifts.
See our examples of the type of detail we recommend to create an engaging and successful registry:
Want more tips on how to make your guests love your honeymoon fund website? Check out our 6 ways to make guests fall in love with your registry.
Publish your registry and share with guests
One of the best things about using a good honeymoon fund is that you have full control over your registry being public or private. This means you're free to create and update gifts on the fly, with peace of mind that they are only visible to you. It's good to know that even after you publish your registry live, you're always able to update existing gifts with more detail, new images and even change the gift amount.
Once you've successfully created your first few gifts, you can publish your registry and access it via the unique registry address (URL) that you specified for your registry. To do this with Hitchd, simply navigate to your Settings page and use the Publish tab. It's as simple as pressing the 'Publish' button. At this point, you'll get access to your registries unique address, which you can share with your guests. If you feel that you want to update your unique address, you can do so at any time.
Add your bank details and receive your funds
The final step to creating your registry is to verify your account with Stripe, the world leading credit card payment processor. When you publish your account, your registry provides will do all the heavy lifting for you - simply leaving you to provide Stripe with some quick details, such as your bank account information and postal address.
Once you publish your registry, you'll receive an email directly from Stripe detailing exactly what you need to do. It's a very smooth process and once you're done, your honeymoon registry will be using the same secure technology used by many big brands around the world.
Once you start receiving contributions from guests, you'll receive regular payments to your bank account directly from Stripe. Your first payment is made within 7 days, and all subsequent payments will be transferred from stripe to your bank account every 2 business days.
Summary
Creating a honeymoon fund can seem daunting at first, but it's one of the more enjoyable touchpoints in your wedding experience. By using one of the top honeymoon registries, you can ensure you and your guests will be receiving the best possible service available. It's important to find the right registry for you, something that's modern, beautifully designed and easy to use. If you want to use the best - use Hitchd.
Looking for the #1 way to fund your honeymoon?
Hitchd is a new type of honeymoon registry that helps fund your adventure of a lifetime. Think of us as your very own wishing well, Kickstarter, and travel planner, all rolled into one beautiful experience.