Embarking on the journey of married life is an exciting adventure, and the honeymoon is just the beginning. To ensure a seamless experience, Hitchd helps you create your ultimate honeymoon gift list that perfectly aligns with your aspirations and lifestyle. We offer an unrivalled selection of wedding gifts and experiences, allowing for unlimited choice that caters to both traditional and modern tastes.
A Breakdown of Each Wedding Gift Lists Service (Including Costs)
When it comes to planning your wedding, one of the key aspects to consider is the your wedding registry and gift list. A variety of various wedding registry and gift list services are available, each offering different features to suit individual needs. For instance, some couples prefer traditional wedding gift lists that include household items, while others may opt for non-traditional lists, such as honeymoon funds or charity donations. Wedding registry sites can provide a comprehensive solution, allowing you to add a wide range of items from different retailers. Additionally, some other wedding gift lists and present companies offer services like group gifting, making it easy for guests to contribute towards more significant items. Keep in mind that while some services are completely or free of charge, others might involve additional fees.
When planning a wedding, the gift list is an integral part, and the give gift list service that you choose can greatly influence your experience. Let's explore three popular wedding gift list services — Prezola, Hitchd, and The Wedding Shop.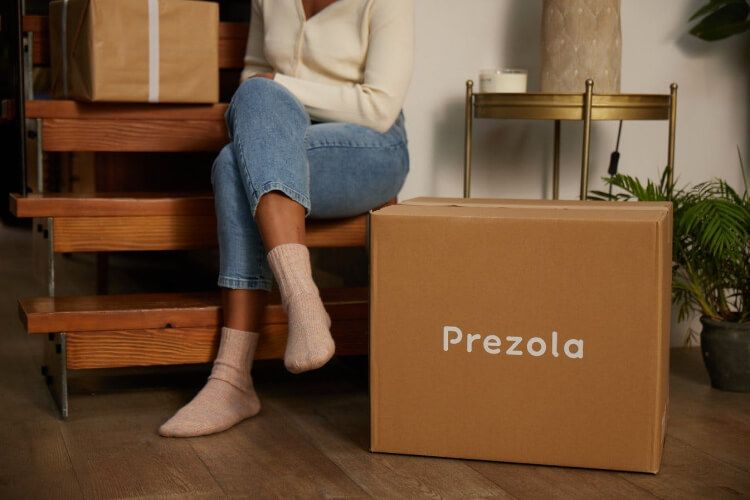 Prezola
Prezola is a UK-based wedding present company, that offers a mix of traditional and modern wedding gift list options. It includes a wide range of household items from well-known brands such as John Lewis and The White Company. However, alongside these physical gifts, Prezola also a cash fund allows for contributions towards honeymoon funds, charity donations, and experiences, providing some level of flexibility. Prezola is free to set up, but there are charges for certain types of gifts, and an administration fee is applied for converting prezola today gift money into cash.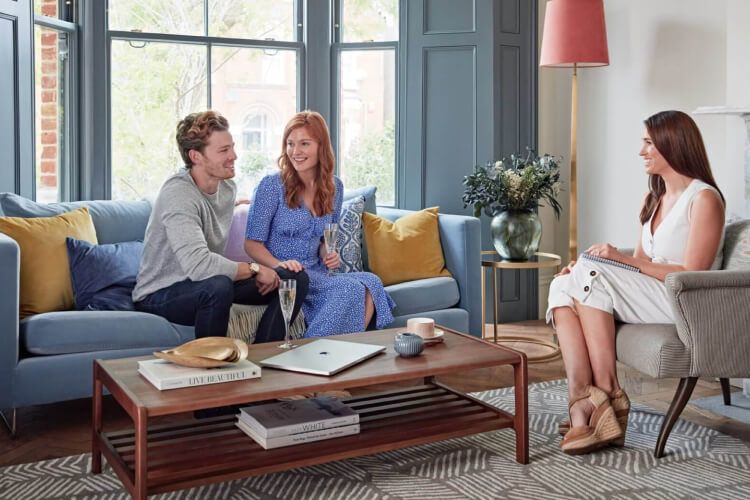 The Wedding Shop
The Wedding Shop is another free UK-based service for wedding presents, focusing primarily on traditional gift lists. They provide a curated portfolio of items from various brands and offer free personal consultations to help couples create their gift lists. Although The Wedding Shop offers free delivery within the UK, their international delivery charges can add up for couples with guests abroad. It's also worth noting that cash gifts are subject to a 2% handling fee.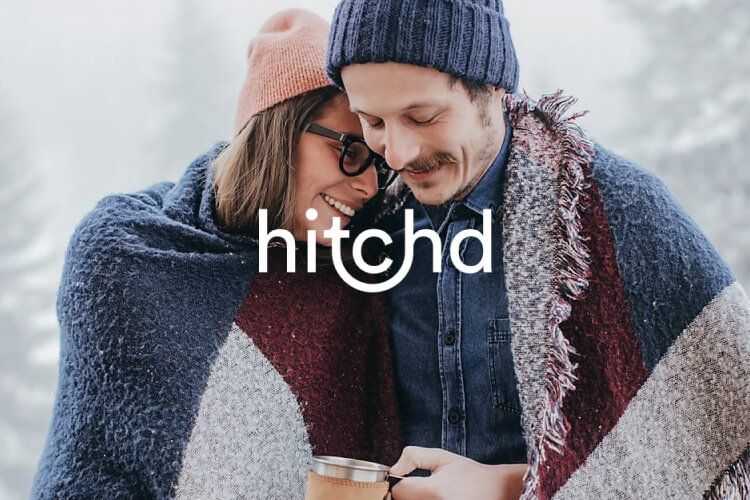 Hitchd
In contrast, Hitchd stands out as the due to its commitment to making the process of creating and managing a wedding gift list seamless and straightforward. Hitchd the wedding present company specializes in cash and honeymoon funds but also allows for the addition of physical gifts or experiences. They provide a flexible and inclusive full list service, making it easy to customize your list as per your preferences. Hitchd offers a comprehensive and user-friendly online wedding list and platform, giving couples and guests the flexibility and convenience they need.
One of the major advantages of Hitchd is its transparency when it comes to costs. Hitchd operates its store on a tiered pricing model with no additional fees for guests, meaning there are no surprises when it comes to payment. What's more, Hitchd the store doesn't limit you to specific brands or retailers to purchase from, which offers an superior choice for your big day and endless possibilities for your gift list.
But what truly sets Hitchd apart from other wedding gift lists is their personalized approach to wedding day everything. They offer the service of a dedicated gift guru, who works with you to your gift list journey ensure your list is perfect for your needs. The gift guru can provide advice and assistance, adding that personal touch to your wedding planning experience.
In summary, while Prezola and The Wedding Shop offer a variety of wedding website options, they come with added costs and limitations. Hitchd, on the other hand, shines as a transparent, flexible, and personalized service that truly prioritizes the needs and desires of the couple. This, along with the added benefit of a dedicated gift guru and an unlimited and endless choice of gift options, makes Hitchd the standout choice for your next wedding website and gift list.
Get Adventurous with Your Gift List
Wedding planning is an exciting period in any couple's journey. One of the best parts? Creating a wedding gift list that truly mirrors your unique personality and lifestyle. If you are the adventurous type, there's no reason why your gift list shouldn't echo that bold spirit.
From choosing thrilling experiences to practical items tailored to your adventurous pursuits, there are endless ways to cater your wedding gift list to your specific interests. Consider items or experiences that you both love. Are you fond of hiking and camping trips? Think about camping gear, hiking boots, or even a new tent. If you're water enthusiasts, kayaking or diving equipment, or perhaps a new surfboard, could be the perfect addition to your marriage gift list too.
Your guests would love the idea of supporting your adventures too. Instead of guessing your preferences in homeware or appliances, they can directly contribute to experiences or items you genuinely care about. With group gifting, your friends and family can come together to contribute towards higher-priced items or experiences, ensuring you receive the gifts you most desire without placing a significant burden on a single guest.
In addition to material gifts, you could opt for honeymoon contributions to fund exhilarating activities like diving, trekking, or even bungee jumping. This idea takes your gift list beyond the traditional, focusing instead on making unforgettable memories. If there's an exclusive cooking class in Italy or a hot air balloon ride over the Serengeti that you've been dreaming of, add it to the list!
The wedding present landscape is evolving, and nowadays, it's more than acceptable to ask for cash gifts. A cash fund gives you the freedom to use your gifts as you see fit. Whether it's booking that impromptu trip to Majorca, Spain, or investing in a new pair of quality running shoes, cash contributions allow you to make those decisions.
To simplify your adventurous gift list creation, consider using a platform like Hitchd. With its user-friendly interface and dedicated gift guru service, Hitchd offers a stress-free experience in curating your dream gift list. Its platform allows you to personalise your list, include group gifts, and even set up a honeymoon fund. Hitchd encourages you to dream big and express your adventurous spirit, taking your dream gift list from conventional to extraordinary.
Boost Your Honeymoon Budget with a Gift List
By using your wedding gift list as a honeymoon fund, you offer your guests a meaningful way to contribute to your post-wedding adventure. This honeymoon fund is especially relevant for couples who already have their household needs covered and would rather invest their money in experiences and memories. An online store like Hitchd can serve as your ultimate gift list and honeymoon fund, allowing your friends and family to contribute to your dream honeymoon, ensuring a stress-free wedding planning experience.
Every newlywed couple looks forward to their honeymoon - that blissful period post-wedding where they can unwind, enjoy each other's company, and celebrate their newly wedded status. For many couples, the honeymoon is a chance to embark on the trip of a lifetime. However, funding such an adventure can be daunting. This is where the concept of a honeymoon gift list comes into play, providing a thoughtful way to boost your honeymoon budget.
A honeymoon gift list isn't just about the financial aspects. More than that, it offers your wedding guests a meaningful and personal way to contribute to your post-wedding adventure. Instead of gifting traditional items that you might already own or not need, your loved ones can help create lasting memories that you'll cherish forever. Imagine them funding a romantic dinner at a Michelin-starred restaurant in Paris, a thrilling helicopter ride over the Grand Canyon, or a relaxing spa day on a Caribbean beach. These experiences carry a sentiment that transcends any material gift.
This concept is particularly relevant for couples who already have their household needs covered. If your home is already filled with all the essentials and you're scratching your heads wondering what to add to your wedding registry, redirecting your focus towards a honeymoon fund is a smart choice. Instead of another set of wine glasses or a new toaster, you'll be investing in experiences, adventures, and unforgettable memories.
An online service like Hitchd can serve as both your ultimate gift list and honeymoon fund, ensuring a stress-free wedding planning experience. With Hitchd, you can customise your wish list, with personal experiences and items, creating a wedding registry that's truly reflective of you as a couple. It's a seamless way for friends and family to contribute towards your dream honeymoon, making it all the more special. Not only does this save you time, but it also offers a convenient and easy gifting process for your guests. As you embark on married life, the memories from your dream honeymoon will forever hold a special place in your hearts, thanks to your loved ones' thoughtful contributions.
Create a Gift List That's as Unique as Yourselves
With the convenience of online, wedding gifts lists and registry sites, it's easier than ever to create a wedding gift list that truly reflects your taste. Consider incorporating a mix of traditional and non-traditional items on your marriage gift list too. For instance, alongside common traditional wedding gift lists with gifts like wine glasses or kitchen appliances, you could also add non-material items like dinner reservations at your favourite restaurant, tickets to a concert, or even donations to a charity close to your heart. Hitchd's wedding gift list services allow you to create a unique and personalized marriage gift list that speaks to your lifestyle and preferences.
What Our Couples Say about Gift Lists
Over the years, couples have found our gift list services extremely helpful in managing their wedding planning. From the seamless process of setting up an online store as a gift list online retailer to the convenience of receiving cash contributions from guests, the feedback has been overwhelmingly positive. As a testament to our unrivalled choice of gift list feature options and personal service, Hitchd has received a wealth of positive reviews from satisfied couples.
Be Inspired by Our Most Popular Gift Requests
In search of inspiration for your own wedding gift list? From kitchen appliances to wedding presents to contributions towards your honeymoon fund, we've seen a wide array of requests on our platform. We've noticed that many couples choose to add items from their favourite brands to their gift list, while others prioritize experiences for their dream honeymoon. Some popular requests include group gifting for the purchase of larger items, cash funds for future plans, or charity donations in lieu of gifts.
Wedding Registry Gift Types
There are various types of gifts you can add to your list, from traditional items like homewares to experiences like cooking classes. Some couples also choose to add cash funds to gift money, enabling guests to contribute towards a larger goal like a home renovation or travel fund. You can also include charity donations in your gift list, providing your family and guests with the option to support a cause you care about.
Group Gifting
Group gifting is a fantastic way to include pricier items on your gift list without placing a high financial burden on any single guest. This feature enables multiple guests to contribute towards a single gift, completely free of charge, making it a popular option for items like furniture, electronics, or honeymoon packages. Hitchd's group gifting feature makes this process seamless and stress-free.
Secure Your Wedding Gifts Lists
Security is paramount when setting up your wedding gift list. With Hitchd, both you and friends and family can be assured that your gift list is secure and that all transactions are protected. You can focus on enjoying your big day, knowing that your guests' contributions are safe and your gifts will be delivered to you promptly.
Say Thank You
Finally, after receiving your wedding gifts, it's important to express your gratitude to your guests. A heartfelt thank you note can go a long way in expressing your appreciation to wedding guests for their thoughtful gifts and their participation in your special day. You could send traditional thank you cards or, for a more modern approach, consider sending friends a video message or an e-card.
Creating a gift list is an integral and fun part of your wedding planning journey. With Hitchd, you can create a unique gift list that reflects your style and preferences, a flexible gift list journey offers an unlimited choice for your guests, and makes the process of giving and receiving gifts effortless, fun and enjoyable.
Fund memories, not things.
The modern registry where guests fund your dream honeymoon. It's simple and beautiful.
Start your registry