In a world where experiences are becoming more valued than possessions, it's no surprise that more and more newlyweds are opting for honeymoon registries over traditional wedding gifts. With a honeymoon registry like Hitchd, guests can contribute towards creating unforgettable memories for the happy couple, rather than purchasing physical items that may not be needed. If you're considering a honeymoon registry, or if you're unsure about the concept, this article will highlight why a honeymoon registry is the perfect wedding gift solution.
What is a Honeymoon Registry?
A honeymoon registry is an online service that allows engaged couples to create a unique and personalized registry of honeymoon experiences, travel arrangements, and other related expenses. Instead of receiving traditional wedding gifts like kitchen appliances or home decor, couples receive contributions towards their honeymoon. But how did this idea come about?
The concept of a honeymoon registry emerged as a response to a shifting trend in the lifestyles and values of marrying couples. As more couples choose to cohabit before tying the knot, they often already have the household items that typically populate a traditional wedding registry. Furthermore, today's couples increasingly value experiences over material goods. These factors combined to form the perfect environment for the birth of the honeymoon registry.
A honeymoon registry operates much like a traditional registry. Couples can list the various elements of their honeymoon, from flights and accommodation to experiences like romantic dinners, spa treatments, or scuba diving adventures. Guests can then choose what they'd like to contribute towards, knowing that they're giving a gift that the couple will truly appreciate and remember.
The Benefits of a Honeymoon Registry
Creates Unforgettable Experiences
One of the primary advantages of a honeymoon registry is that it enables couples to create and receive experiences rather than just physical gifts. This aligns with a growing trend among younger generations who value experiences over material possessions. When you set up a honeymoon registry, you're not just listing items; you're curating your first adventure as a married couple.
An experience, unlike a physical gift, isn't something that can be broken, lost, or become outdated. It's a cherished memory that will last a lifetime. Each contribution made by your guests brings you closer to the honeymoon of your dreams, whether it's a sunset cruise in Greece, a gourmet dining experience in Paris, or a safari adventure in South Africa.
Moreover, these experiences foster a deeper connection between the newlyweds. Shared experiences, especially ones as monumental and intimate as a honeymoon, can help to strengthen bonds and create a solid foundation for the future. Hence, when guests contribute towards these experiences, they're not just gifting a one-off event; they're helping to build lasting memories and deeper connections.
Reduces Waste
A honeymoon registry is an eco-friendly choice. Traditional wedding gifts often come with a lot of packaging, from cardboard boxes to plastic wraps, all of which contribute to waste. By opting for a honeymoon registry, you can significantly reduce the amount of waste generated by your wedding.
Moreover, choosing a honeymoon registry over traditional gifts means you'll only receive what you truly need or want. There are no unwanted gifts that end up collecting dust or being discarded, which also reduces waste.
Simplifies Gift-Giving for Guests
Many wedding guests appreciate the convenience of a honeymoon registry. It takes the guesswork out of gift-giving and ensures that their gift is something the couple will truly appreciate and enjoy. No more fretting about whether the couple will like the gift, whether someone else will buy the same thing, or whether it suits their taste and needs.
A honeymoon registry provides a straightforward solution. Guests can simply browse through your list of honeymoon experiences and choose the one they would like to gift. It's a win-win situation – you receive contributions towards your dream honeymoon, and your guests have the satisfaction of knowing they've gifted something meaningful and valuable.
Why Hitchd is the Ideal Honeymoon Registry Platform
When it comes to setting up a honeymoon registry, choosing the right platform is key. Among the various options available, Hitchd stands out for several reasons.
User-Friendly
One of the first things you'll notice about Hitchd is its easy-to-use interface. The team behind Hitchd understands that wedding planning can be stressful and time-consuming, so they've made sure that setting up your honeymoon registry is as simple and straightforward as possible. The process is intuitive, and you'll have your registry up and running in no time.
Personalization
Unlike some other honeymoon registries, Hitchd provides a high level of personalization. You're not restricted to pre-set packages or experiences. You can add your own photos, write your own descriptions, and truly make your registry your own. This allows you to create a registry that reflects your unique personalities and honeymoon dreams.
Cash-Based Contributions
One of the unique aspects of Hitchd is that it's a cash-based honeymoon registry. This means guests are contributing cash towards your honeymoon experiences, giving you the flexibility to change your plans if necessary. If your dream honeymoon experience isn't available or if unforeseen circumstances require you to adjust your plans, the contributions can be used elsewhere. It provides a level of freedom and adaptability that's especially valuable in today's ever-changing world.
Security and Trust
Online transactions should always prioritize security, and Hitchd is no exception. The platform employs industry-standard security measures to ensure your and your guests' information is safe. With robust privacy and safety features, Hitchd has successfully created an environment of trust for its users. The team is also responsive and supportive, ready to assist with any questions or issues you may encounter.
How to Set Up Your Honeymoon Registry with Hitchd
Setting up your honeymoon registry with Hitchd is a simple and straightforward process. You can start by signing up on the Hitchd website, then follow these steps:
Create Your Registry: Start by adding your names, a photo, and a personalized message to your guests. This is the first page your guests will see when they visit your registry, so make it welcoming and authentic.
Add Your Honeymoon Gifts: This is where you get to dream big! Think about what would make your honeymoon special. Do you want to go for a luxury dinner at a five-star restaurant? Or maybe you'd like to try scuba diving? Perhaps a romantic hot air balloon ride is on your bucket list? You can add as many or as few items as you like, along with photos and descriptions for each. Remember, this is your honeymoon – make it reflect you!
Share Your Registry: Once your registry is complete, it's time to share it with your guests. You can include the link to your registry on your wedding invitations, or send it out via email or social media.
Common Questions About Honeymoon Registries
What Should I Include in My Honeymoon Registry?
Your honeymoon registry should reflect your desires for your honeymoon. You can include anything from flights and accommodations to unique experiences like cooking classes or scuba diving. Consider your destination and research what it has to offer. This is your opportunity to create your dream honeymoon!
It's a good idea to include a range of items at different price points. This way, your guests can find something that fits their budget and still feel they're contributing to your special trip.
How Do I Share My Honeymoon Registry with Guests?
Hitchd makes it easy to share your honeymoon registry with your guests. You can share your unique link via email, social media, or even on your wedding invitations. It's also a good idea to let your family and bridal party know about your registry so they can spread the word.
Are There Any Fees Associated with Using a Honeymoon Registry?
Like most online services, there are some fees associated with using a honeymoon registry. These fees cover the cost of running the service and handling transactions. Hitchd prides itself on transparency and maintains a low and competitive service fee. However, these fees are typically minimal and can be absorbed by the couple or passed onto the guests.
Real-Life Honeymoon Experiences Made Possible by Hitchd
One of the best ways to illustrate the impact and value of a honeymoon registry like Hitchd is by sharing real-life stories of couples who have used the service. Here are a few such experiences that demonstrate the kind of unforgettable memories a Hitchd registry can help create.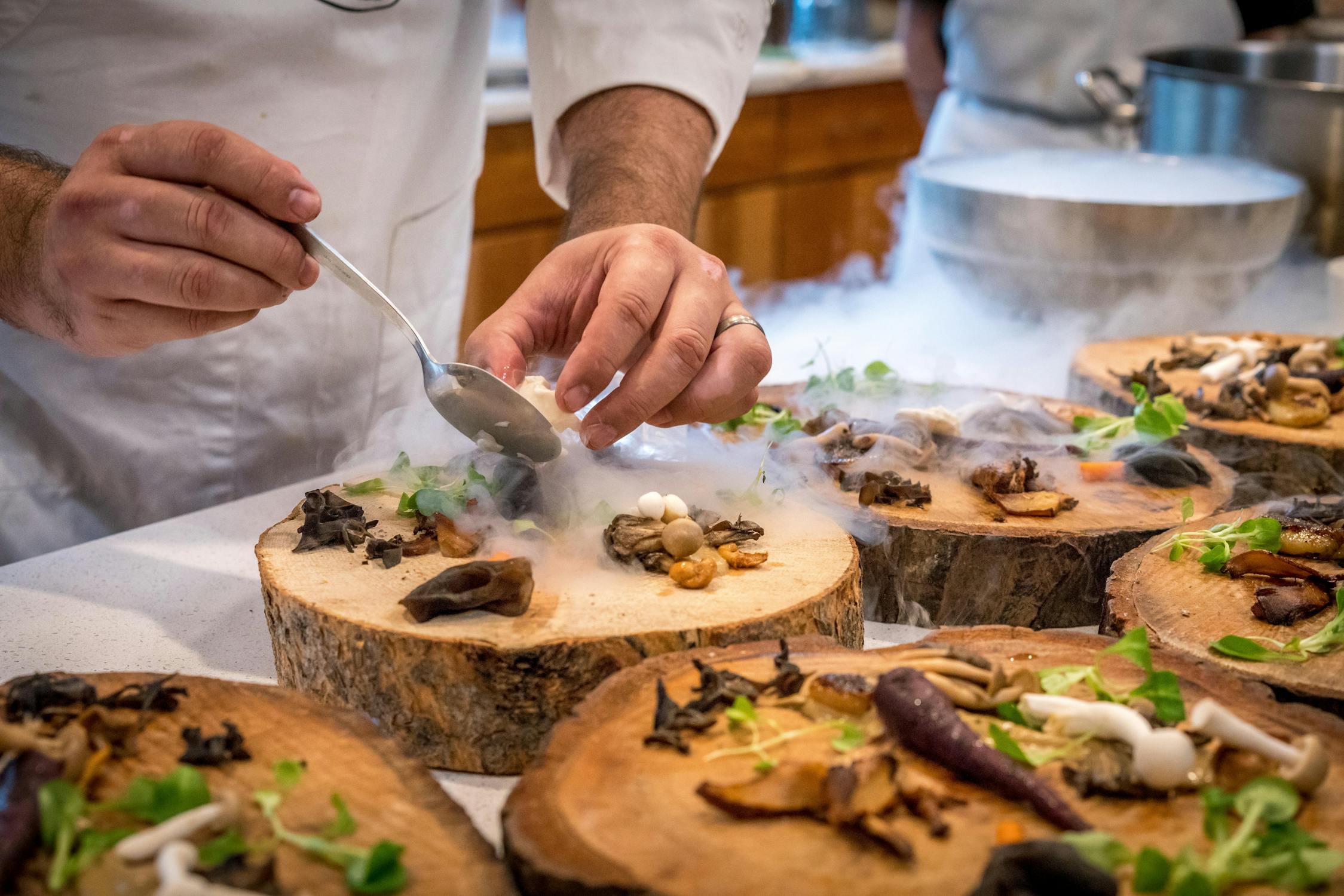 A Romantic Dinner in Paris
One couple, Sarah and Mark, had always dreamt of visiting Paris. Through their Hitchd honeymoon registry, their friends and family contributed towards various elements of their Parisian adventure. One of the highlights was a romantic dinner at Le Jules Verne, a Michelin-starred restaurant located in the Eiffel Tower.
Sarah and Mark had listed this dining experience in their registry, not knowing if it would become a reality. Thanks to the generosity of their guests, they enjoyed a dinner of a lifetime. Sarah says, "It was magical, looking out over the city of lights while savoring incredible food. It's a memory we will always cherish, and we're so grateful to our loved ones for making it possible."
Scuba Diving in the Great Barrier Reef
Amy and Brian, adventure-loving newlyweds, decided to honeymoon in Australia. They wanted their honeymoon to be an adventure, and their Hitchd registry reflected that. Among other adventures, they listed a scuba diving experience in the Great Barrier Reef.
Their guests, knowing Amy and Brian's love for marine life and the outdoors, contributed towards this experience. The couple spent a day exploring the stunning underwater world of the Great Barrier Reef. Brian recalls, "The colors, the tranquility, the life beneath the waves—it was more than we had ever dreamed of. We can't thank our guests enough for gifting us such an extraordinary experience."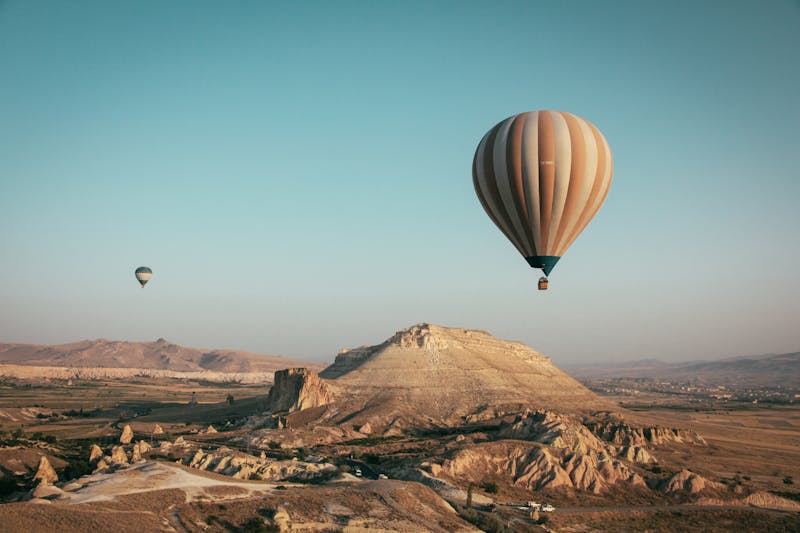 Hot Air Balloon Ride Over Cappadocia
Rachel and Jake had a destination wedding in Turkey and decided to extend their stay for their honeymoon. They listed a hot air balloon ride over Cappadocia in their Hitchd registry, a unique experience they both had always wished for.
Thanks to the contributions of their wedding guests, they found themselves soaring above the iconic fairy chimneys and cave dwellings of Cappadocia. Rachel shares, "Watching the sunrise from the hot air balloon was breathtaking. We felt on top of the world. It was a once-in-a-lifetime experience that we would not have had without our Hitchd registry."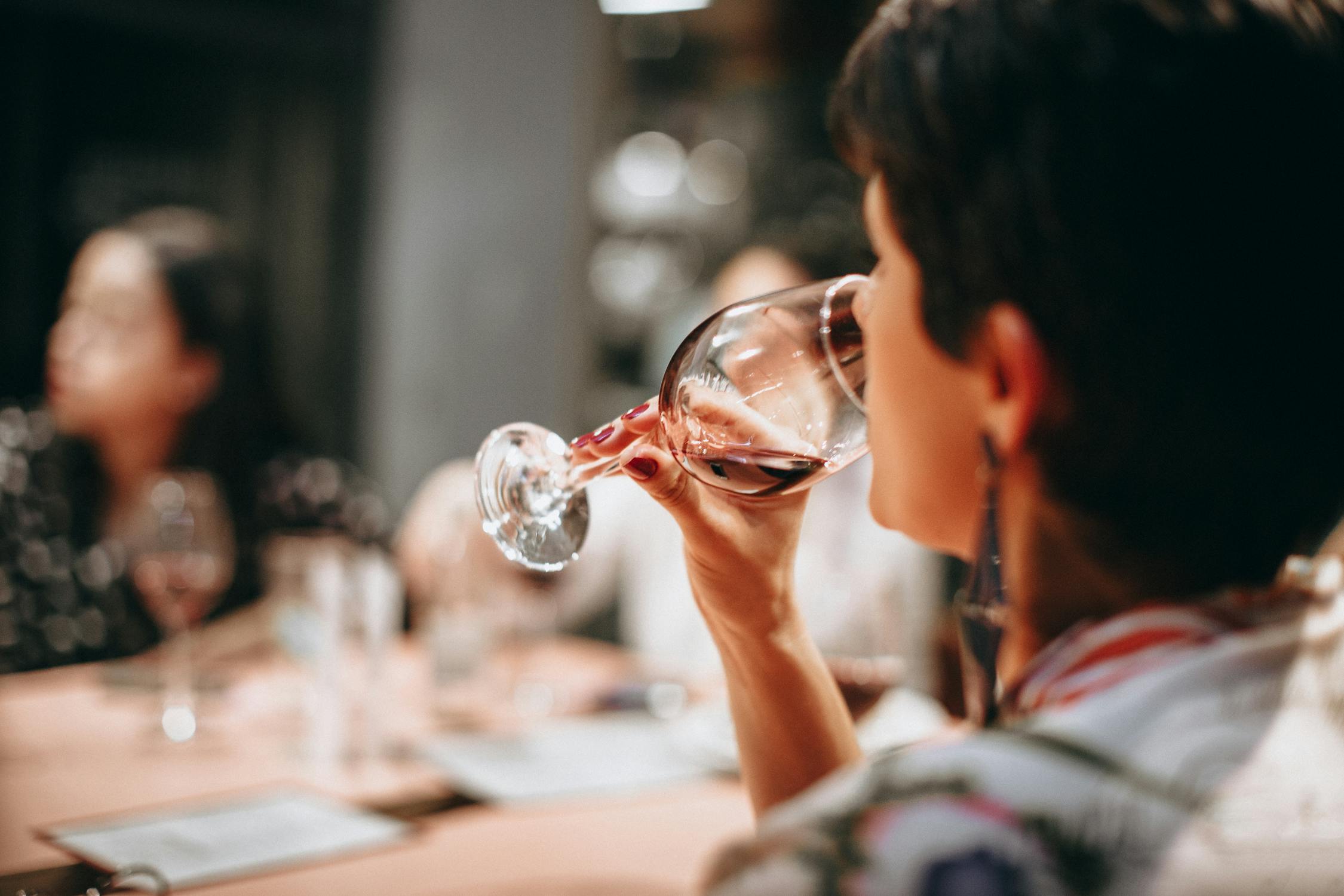 Wine Tasting in Napa Valley
A love for fine wines brought Lily and James to plan their honeymoon in Napa Valley, California. Aiming for a relaxed and luxurious honeymoon, their Hitchd registry included a VIP wine tasting and vineyard tour experience.
Contributions from their wedding guests turned this wish into a reality. Lily and James spent a day touring some of Napa Valley's premier vineyards, learning about the winemaking process, and of course, sampling a variety of exceptional wines. James shares, "It was an incredible experience. We learned so much and tasted some of the best wines we've ever had. It's something we'll always remember when we enjoy a glass of wine at home."
Luxury Stay in a Maldivian Overwater Bungalow
For Sophie and Alex, their honeymoon was about rest, relaxation, and romance. The Maldives, with its pristine beaches and clear blue waters, was their dream destination. Their Hitchd registry included a stay in an overwater bungalow at a luxury resort.
Thanks to the generosity of their guests, Sophie and Alex woke up to views of the Indian Ocean, enjoyed breakfast on their private deck, and swam in the crystal clear waters right from their bungalow. Sophie recalls, "It was like living in a dream. Every moment was so beautiful and serene. We can't thank our guests enough for making it possible."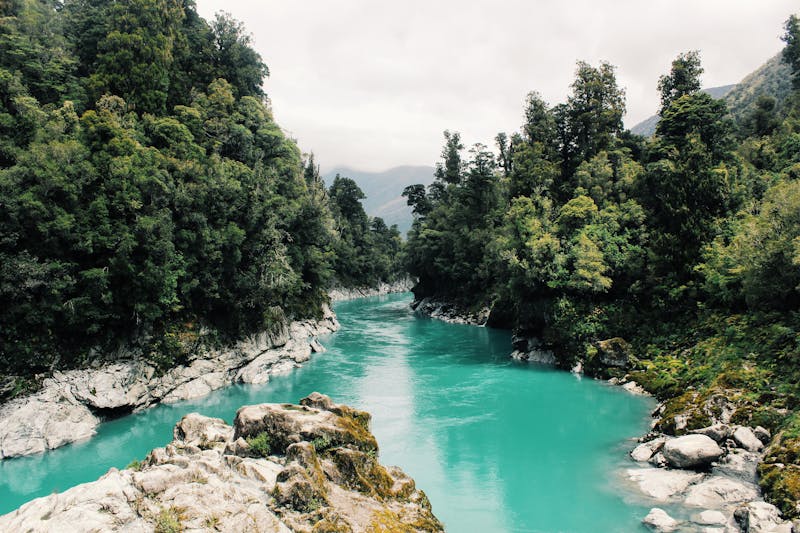 Adventure in Costa Rican Rainforest
Adventure seekers, Mia and Tom, opted for a honeymoon filled with thrill and exploration in Costa Rica. One of the experiences listed in their Hitchd registry was a zip-line tour in the heart of the Costa Rican rainforest.
Their loved ones contributed towards this adventure, enabling them to experience the lush greenery, exotic wildlife, and exhilarating thrill of zip-lining through the rainforest. Mia shares, "We felt so alive, zip-lining above the tree canopy. We saw monkeys, toucans, and stunning views. It was an adventure we won't forget."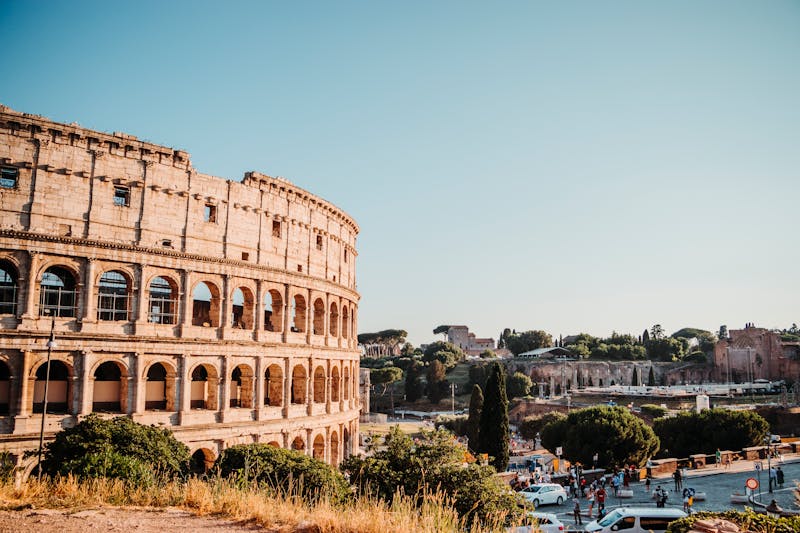 Exploring the Historical Sites of Rome
History buffs, Emma and Jack, always dreamed of walking through the ancient streets of Rome. On their Hitchd registry, they listed guided tours of the Colosseum, the Roman Forum, and the Vatican.
Thanks to their loved ones' contributions, Emma and Jack spent their honeymoon exploring these historical sites, uncovering the rich history and stunning architecture of Rome. Jack shares, "Standing where ancient Romans once stood, seeing the artistry of the Sistine Chapel - it was surreal. This was a dream come true, and we owe it all to our family and friends."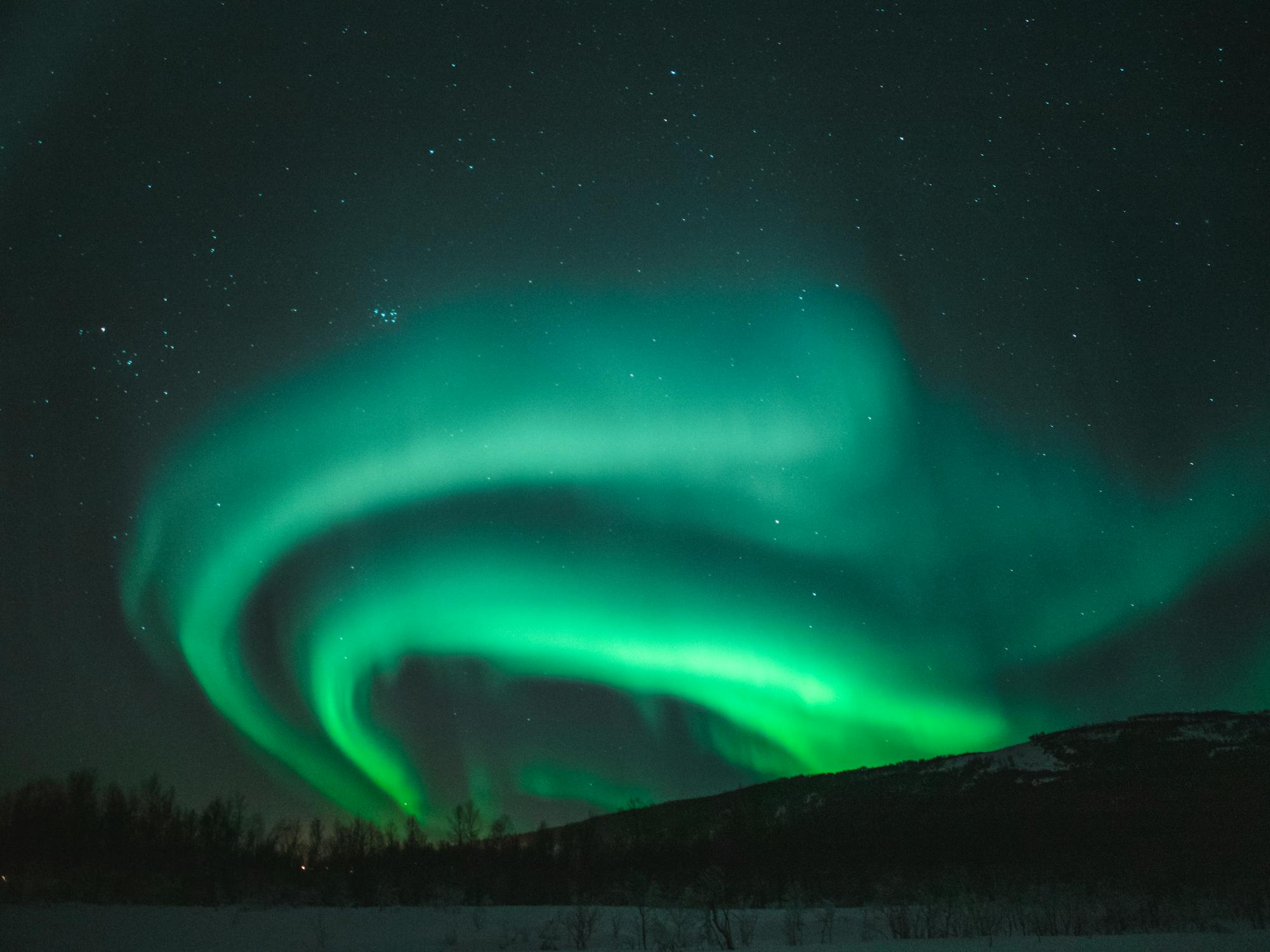 Experiencing the Northern Lights in Iceland
Experiencing the Northern Lights was a bucket list item for Ava and Noah. They decided to have their honeymoon in Iceland during winter, and in their Hitchd registry, they included a guided Northern Lights tour.
Their wedding guests contributed towards this experience, and Ava and Noah spent an unforgettable night under the Icelandic sky, watching the Northern Lights dance across the sky. Ava recalls, "It was magical, one of the most beautiful things we've ever seen. We felt like we were part of something larger than ourselves. It was a perfect start to our journey as a married couple."
A Culinary Tour in Tokyo
Food-loving couple Olivia and Lucas decided on Tokyo for their honeymoon, with a particular interest in exploring its famed food scene. Their Hitchd registry included a culinary tour of Tsukiji Fish Market and a sushi-making class.
Their guests were excited to contribute to this unique experience, allowing Olivia and Lucas to enjoy a gastronomic adventure in Tokyo. Lucas says, "We sampled the freshest sushi, discovered new flavors, and even learned to make sushi. It was a culinary adventure we'll never forget. We can't thank our friends and family enough."
A Safari Adventure in South Africa
For nature and wildlife enthusiasts, Claire and Ethan, a safari adventure in South Africa was their ultimate dream. They listed a safari tour in their Hitchd registry, hoping their guests would help make their dream a reality.
Their guests did not disappoint. Claire and Ethan spent a few days on a guided safari tour, spotting the Big Five and witnessing the untamed beauty of the African savannah. Claire shares, "It was awe-inspiring to see these majestic creatures in their natural habitat. This was an adventure we'll always remember. We are so grateful to our guests for this unforgettable experience."
A Tango Class in Buenos Aires
Energetic couple Zoe and Liam wanted to immerse themselves in the local culture of their honeymoon destination, Buenos Aires. They listed a private tango class in their Hitchd registry, an experience quintessential to Argentina.
Their loved ones contributed towards this unique cultural experience, and Zoe and Liam found themselves learning the steps of the passionate tango dance. Liam says, "It was so much fun! We laughed, we danced, and we felt a part of Buenos Aires. This wouldn't have been possible without our Hitchd registry."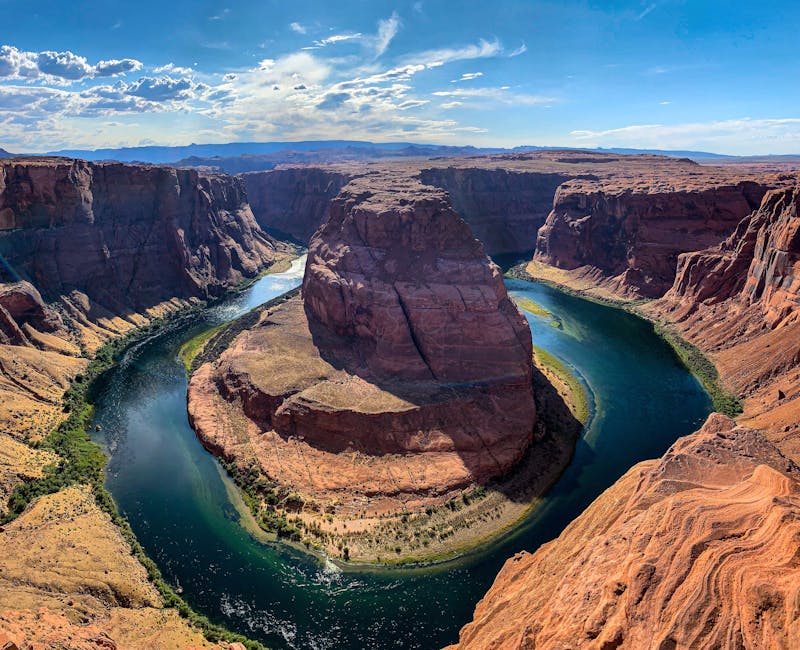 A Helicopter Ride Over the Grand Canyon
For thrill-seekers Bella and Noah, their honeymoon was about big adventures. They planned a road trip across the US and included a helicopter ride over the Grand Canyon in their Hitchd registry.
Thanks to the generosity of their guests, Bella and Noah experienced the grandeur of the Grand Canyon from a bird's eye view. Bella recalls, "It was breathtaking. The vastness, the colors, the sheer beauty of nature. It's an experience we'll cherish for a lifetime."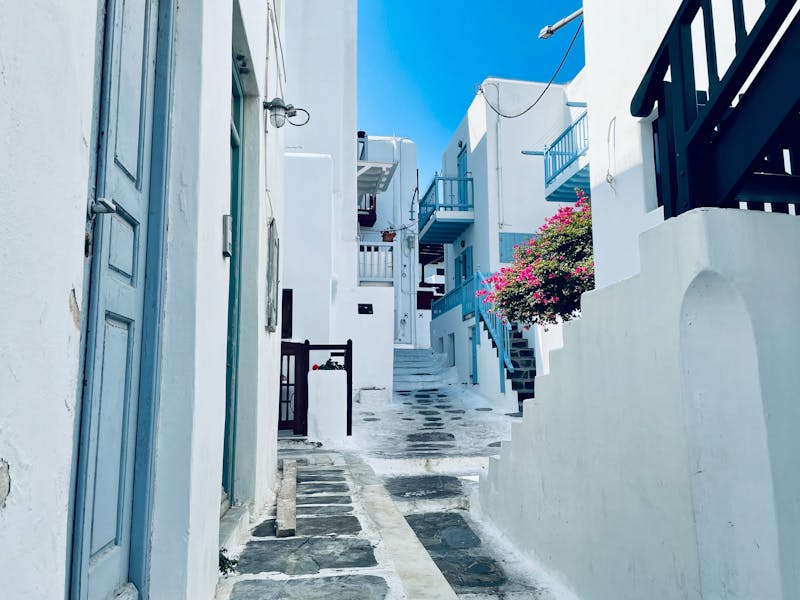 Exploring the Islands of Greece
For beach lovers, Emily and Jake, the Greek islands were the perfect honeymoon destination. On their Hitchd registry, they listed a private boat tour around the islands, hoping to experience the best of Greece's beaches, cuisine, and history.
Their wedding guests loved the idea and contributed towards this experience. Emily and Jake spent a memorable day island hopping, swimming in clear blue waters, and sampling local Greek delicacies. Emily shares, "Every moment was a postcard. The water, the food, the history—it was all amazing. Our guests gave us the gift of unforgettable memories."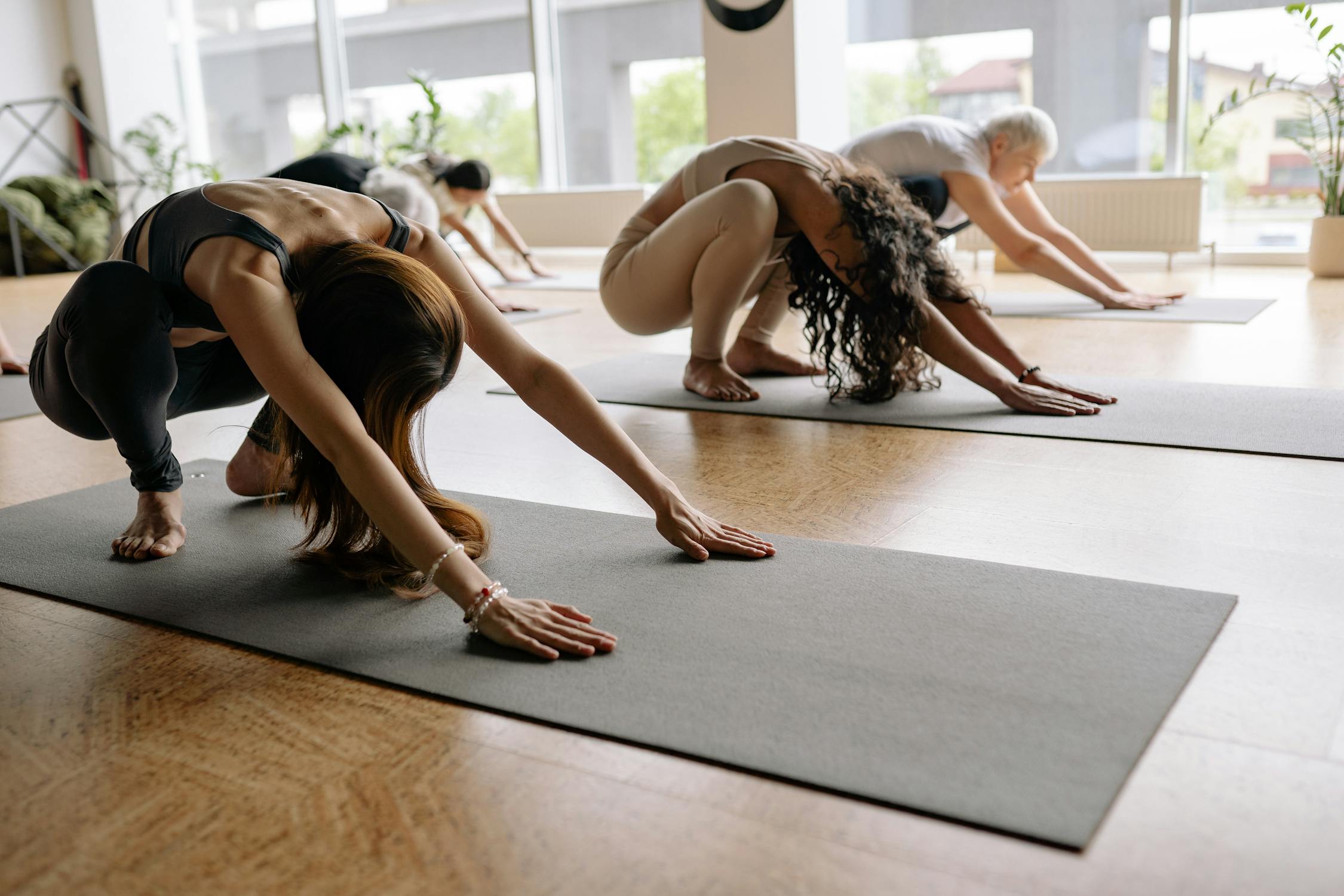 A Yoga Retreat in Bali
Meditative couple Ava and Luke wanted a honeymoon that was both relaxing and enriching. They chose Bali as their destination and listed a week-long stay at a yoga retreat in their Hitchd registry.
Their loved ones were eager to support their unique choice and contributed towards their retreat. Ava and Luke spent a week practicing yoga, meditating, and enjoying the tranquil beauty of Bali. Luke recalls, "It was the perfect start to our life together—peaceful, mindful, and refreshing. We're so thankful to our family and friends for supporting our choice."
Stargazing in the Atacama Desert
Stargazing enthusiasts, Lily and Ben, wanted their honeymoon to be truly unique. They decided to visit the Atacama Desert in Chile, known for its clear skies and excellent stargazing opportunities. They listed a guided stargazing tour in their Hitchd registry.
Their guests contributed towards this unique experience, enabling Lily and Ben to gaze upon the starlit sky, learn about constellations, and even see distant galaxies through telescopes. Lily shares, "It was an extraordinary experience. We felt so connected to the universe. We'll always treasure this memory."
A Cycle Tour in Amsterdam
Cycling enthusiasts, Ellie and Chris, chose Amsterdam for their honeymoon, a city known for its bike-friendly culture. In their Hitchd registry, they listed a guided cycle tour of the city's famous canals and historic sites.
Their guests happily contributed towards this experience, allowing Ellie and Chris to experience Amsterdam as locals do—on two wheels. Chris says, "It was the best way to see the city. We cycled through quaint neighborhoods, across beautiful bridges, and even stopped for a picnic in Vondelpark. It was truly memorable."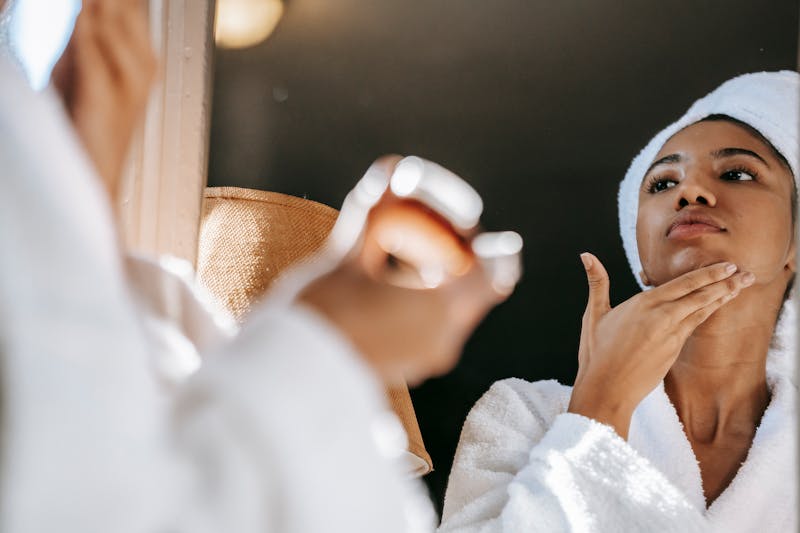 An Ayurvedic Spa Retreat in India
For Sophie and Jake, their honeymoon was about relaxation and rejuvenation. They chose Kerala, India, known for its Ayurvedic retreats, as their destination. In their Hitchd registry, they included an Ayurvedic spa experience.
Contributions from their guests enabled Sophie and Jake to enjoy a holistic wellness retreat, experiencing traditional Ayurvedic treatments, yoga, and meditation. Sophie shares, "It was a week of pure relaxation. We left feeling rejuvenated and closer than ever. We couldn't have asked for a more wonderful gift from our loved ones."
Hiking in the Scottish Highlands
Outdoor lovers, Hannah and Matt, dreamed of hiking in the Scottish Highlands. They listed a guided hiking tour in their Hitchd registry, hoping to explore the rugged beauty of Scotland on their honeymoon.
Their guests contributed towards this dream, and Hannah and Matt spent several days hiking through beautiful glens, alongside sparkling lochs, and up majestic mountains. Matt recalls, "It was the adventure of a lifetime. The views were stunning, and the experience brought us closer together. We're incredibly thankful to our guests for making this possible."
Cooking Class in Italy
Foodie couple, Jessica and Mike, were passionate about Italian cuisine and decided on a culinary adventure in Italy for their honeymoon. In their Hitchd registry, they listed a cooking class in Tuscany, hoping to learn the secrets of Italian cooking.
Their loved ones contributed towards this experience, and Jessica and Mike found themselves in a Tuscan kitchen, learning to make pasta, tiramisu, and other Italian classics. Mike recalls, "We learned so much and had a blast doing it. It's a skill—and a memory—we'll carry with us always. And it was all made possible through Hitchd."
Exploring Castles in Ireland
History-loving couple, Emma and Thomas, had always been fascinated by the ancient castles of Ireland. In their Hitchd registry, they listed a castle tour, aiming to step back in time on their honeymoon.
Their wedding guests were delighted to contribute towards this historical adventure. Emma and Thomas spent their honeymoon exploring centuries-old castles, learning about their history, and even staying in a castle-turned-hotel. Thomas shares, "It was like living in a fairytale. The history, the architecture, the landscapes—it was all so mesmerizing. We're immensely grateful for this extraordinary experience."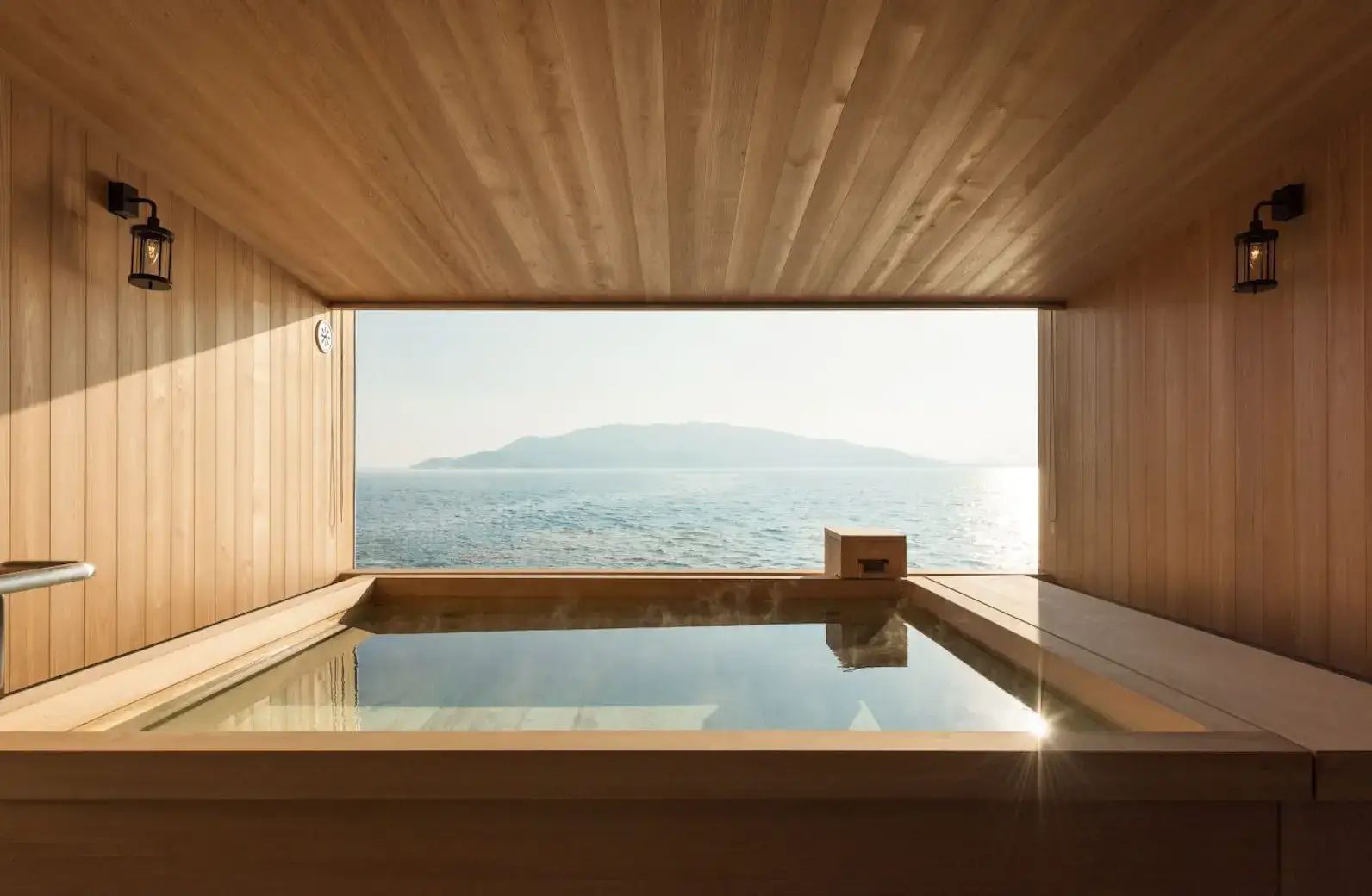 A Luxury Onsen Experience in Japan
For a unique, cultural experience, Mia and Luke chose Japan as their honeymoon destination. Their Hitchd registry included a luxury onsen (hot spring) experience in a traditional ryokan (inn).
Their loved ones contributed towards this relaxing and immersive experience. Mia and Luke enjoyed soaking in the thermal waters and experiencing traditional Japanese hospitality. Mia says, "It was the perfect blend of relaxation and culture. We'll always remember this special time on our honeymoon. Thanks to Hitchd, we could share our dream with our loved ones."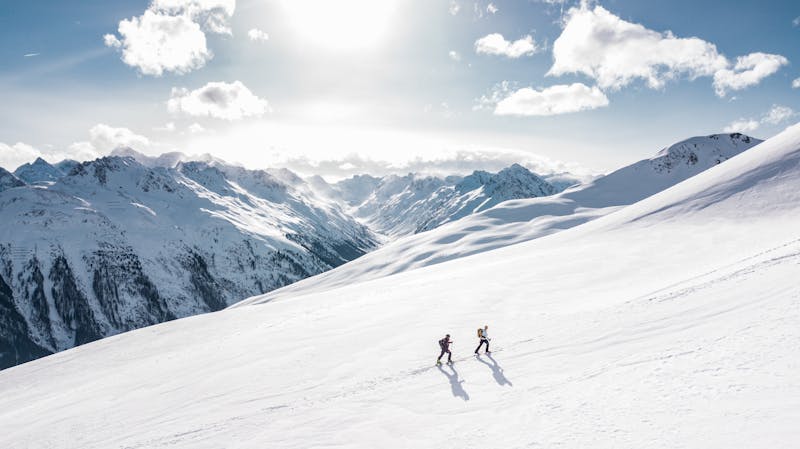 Skiing in the Swiss Alps
For adventurous couple, Olivia and Jack, a skiing trip in the Swiss Alps was their dream honeymoon. They listed skiing lessons and lift passes in their Hitchd registry.
Their guests were thrilled to contribute to this exciting experience. Olivia and Jack had a blast skiing down the snow-covered slopes, enjoying the stunning Alpine views, and warming up with hot chocolate in cosy mountain chalets. Jack recalls, "The thrill of skiing, the breathtaking views, the cosy chalet evenings—it was all so perfect. We can't thank our guests enough for making this possible."
Conclusion
The tradition of wedding gift-giving has evolved over the years, and today's couples are looking beyond the classic gift registry. Experience-focused honeymoon registries, like Hitchd, offer a modern, personal, and exciting alternative that aligns with the desires of the contemporary couple.
With Hitchd, you can tailor your honeymoon registry to your dreams and interests, inviting your guests to contribute to experiences that will create lifelong memories. As we've shown through the diverse real-life experiences of couples, a honeymoon registry can encompass anything from a romantic dinner in Paris, to a wildlife photography tour in Costa Rica, to a relaxing onsen experience in Japan.
Choosing a honeymoon registry is not just about receiving the gift of unforgettable experiences—it's also about involving your loved ones in your journey. When your wedding guests contribute to your Hitchd registry, they're not just giving a gift—they're giving a memory, a story, a cherished moment that you'll carry with you long after the honeymoon is over.
By providing the perfect solution for the modern couple, a Hitchd honeymoon registry enriches your honeymoon with experiences, memories, and stories that you and your spouse will treasure for a lifetime. So, why not break away from the traditional gift registry and create a Hitchd honeymoon registry? It's an opportunity to make your honeymoon as unique as you are, to craft an adventure that starts your married life on a truly unforgettable note.
Create your Hitchd registry today, and let the journey of a lifetime begin.
Fund memories, not things.
The modern registry where guests fund your dream honeymoon. It's simple and beautiful.
Start your registry